Naked News – Wednesday, July 24, 2019
Transcript:
Keanu Reeves has been doing one good thing after another lately, and here's one that's also Trending Now. A fan in Louisiana put a sign on her front lawn saying "You're breathtaking", a reference to Keanu's declaration at the E3 gaming conference. Well, that fan lives close to where they're shooting the new Bill and Ted movie, and when Keanu saw the sign, he hopped out to give it a personal touch. Tens of thousands of likes on Twitter and climbing!
People this week are also talking about the great Shaquille O'Neal. Not for his baskeball skills or commentary, but for his dance moves! Shaq was just at the Tomorrowland EDM party in Belgium, as DJ Diesel. And when he decided to join the crowd in a moshpit, fans went wild.
That clip spread across Instagram like wildfire, and rightfully so, well done sir!
During his basketball career, Shaq proved you don't need range to be a star… but Ben Simmons is no Shaq! I mean, the Sixers' player is very good, but he's in desperate need of a jump shot… and that's certainly the consensus on Twitter. Video of him seemingly working on his jumper and even knocking down a three drew thousands of comments and memes, many of the mocking variety! Remember, Ben: social media doesn't have an off-season!
And here's one reason that's a good thing: our Hashtag Follow Me pick of the week!
Caroline Vreeland is someone who could easily coast on her looks, but she's truly a renaissance woman. She's a singer-songwriter, a writer, and an actress… now let's get back to those looks! Caroline is the face and body of Agent Provocateur's Icons lingerie line, which is just one more reason to join her 170,000 followers on Instagram. Remember: Vreeland's just another word for nothing left to lose… so you've got everything to gain by following her!
I'm Eila Adams, and that's what's Trending Now.
Click The Image Below For Streaming And Download Video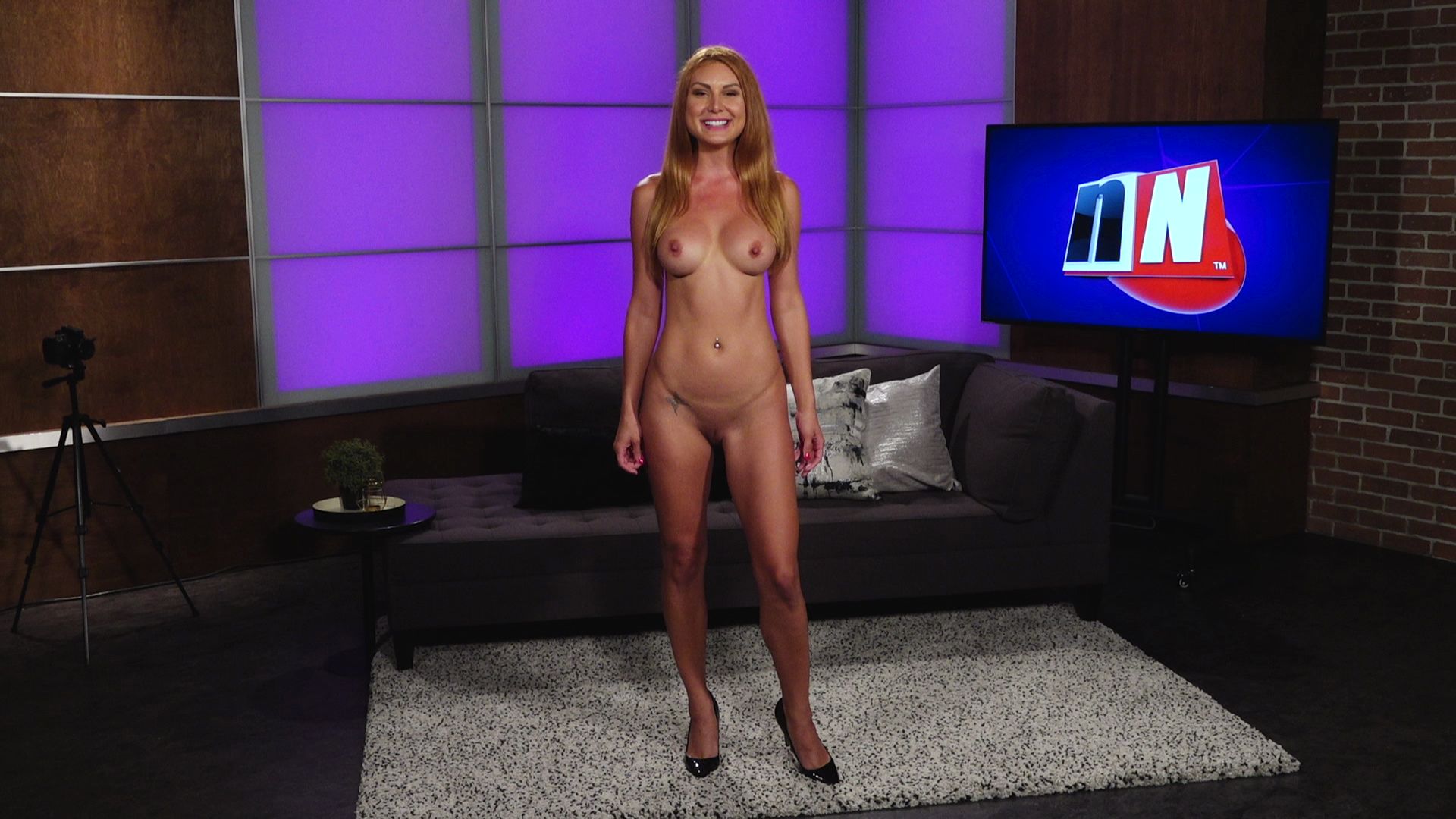 Popular searches to this page
naked news
naked news 2019
naked
instagram
eila adams