Naked News – Wednesday August 7, 2019
Transcript:
Welcome to the one…
The only – Naked News!
I'm Alana Blaire, and this is Tia LaRose! I want to get us started with a question Tia: What sort of accounts do you usually follow on social media? So not a lot of FARM ANIMALS between us! But that might just change, thanks to a silly goose who's taking the internet by storm.
Here's Laura with what's Trending Now!
Until a couple of weeks ago, Cuthbert the goose led a simple life on an educational charity farm in southwest England. He and his barnyard chums appeared in a few TikTok videos, but then this clip was shared to Twitter. And suddenly, Cuthbert was a ROCK STAR! That video has over two point three MILLION views, making this the first time I have ever been envious of a waterfowl.
Gibson is one of the top names in guitars. So you can imagine the shock and dismay of millions of fans when THIS video recently surfaced of them destroying hundreds of their own guitars. Hurts to watch right! Those were Firebird X guitars and their reason for destroying them was that they were "unsalvageable and damaged with unsafe components."
Hundreds of thousands of people have watched the destruction in horror.
The story of 23 year old Nathan Patterson has gone viral after he took part in a speed-pitch challenge at a recent Colorado Rockies game. And two weeks later, he got SIGNED to a Major League pitching contract! Nearly two and a half million people watched video of him throwing his NINETY-SIX mile per hour fastball during that challenge. And soon, even MORE people will watch him on the mound for the Oakland A's. I think my heart just grew three sizes!
And maybe the HOTTEST trend this week? Number neighbors! People are texting phone numbers that are one up or one down from their own number, and the responses have been AMAZING. Okay, some people aren't really down with being messaged by randos, but the NumberNeighbors hashtag has some surprisingly wholesome and fun. In fact, I'm meeting MY number neighbor tonight in person, down by the old abandoned amusement park!
Now prepare to be amused and enthralled by our Hashtag FollowMe pick of the week! Susanna Canzian is what the Italians would call a "donne bellisime" – and since she IS Italian, you can bet she's heard it a LOT! I mean, LOOK at her… and not just those incredible breasts! Beyond her beauty, she's also an animal lover, an advocate for women, and a budding entrepreneur. The fact she looks sensational in a bikini is icing on the cake for us, and her 330-thousand Instagram followers, so be sure to enjoy a slice. I'm Laura Desiree, and that's what's Trending Now!
Click The Image Below For Streaming And Download Video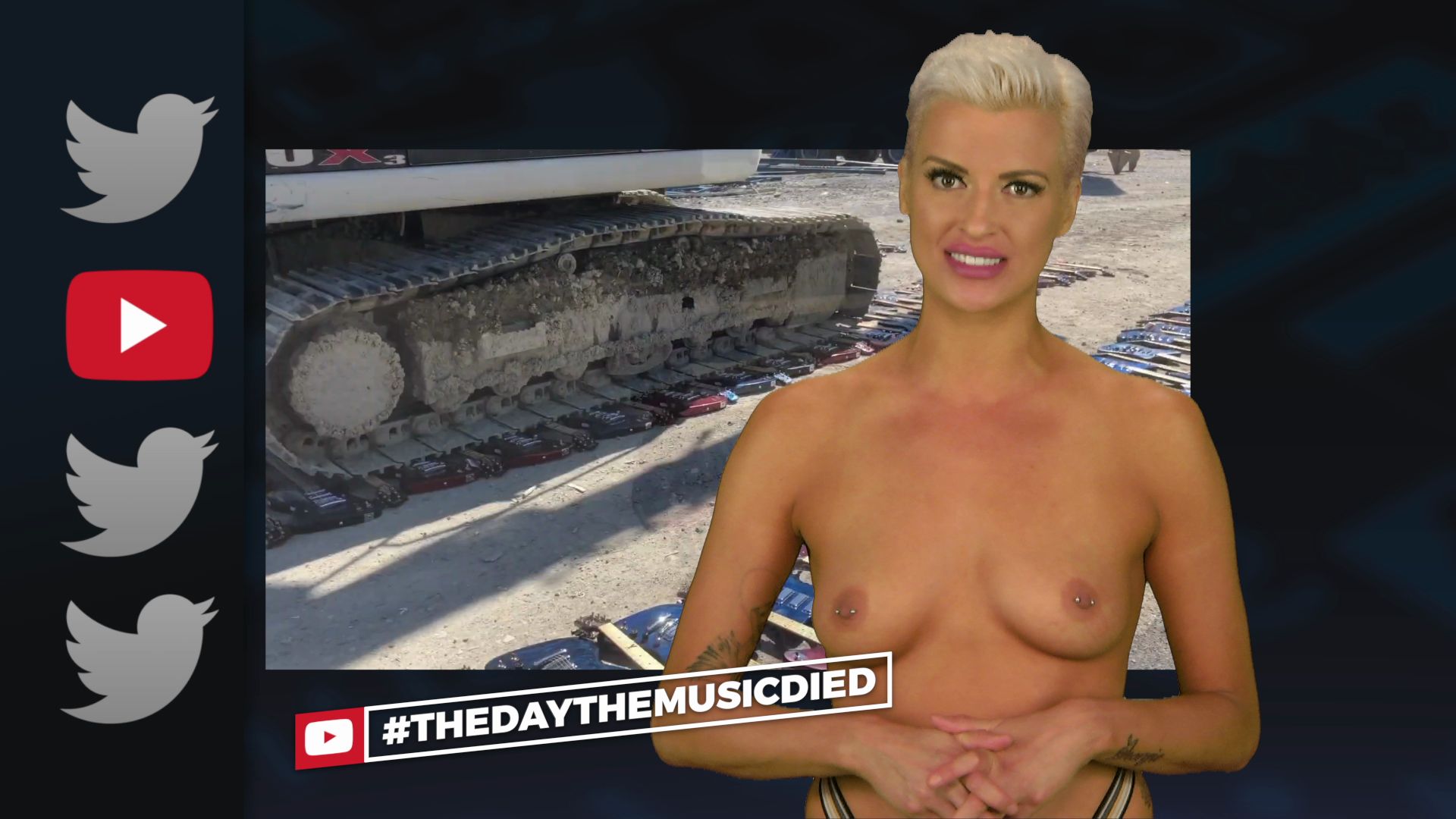 Popular searches to this page
naked news
ali rose
naked news 2019
italian
news
naked news alana blaire
alana blaire naked news