Naked News – Wednesday August 21, 2019
Transcript:
Welcome to our Hump Day edition of Naked News! I'm Eila Adams.
And I'm Marianne, thanks for joining us. Question for you Eila, do you follow celebrity gossip?
Well, one of the BIG gossip stories right now is the Miley Cyrus-Liam Hemsworth split. Seems like it's ALL people can talk about.
And now Miley's given them even MORE to talk about with the release of a new song. It's Trending Now with Laura.
The world was SHOOK when Miley and Liam split after just a few months of marriage. And now, everyone's talking about the SONG Miley just dropped, listening for CLUES! The song, called Slide Away, features lines like "Once upon a time it was made for us, woke up one day it had turned to dust". The audio-only vid for it got over five million views its first few days!
Everyone has a healthy fear of alligators, and knowing they're GROUND-BASED is reassuring. So THIS video taken in Florida has the internet FREAKING out. Great! Not even FENCES can protect us from these modern-day prehistoric monsters. MILLIONS of people have watched this clip… in HORROR.
And speaking of horror… the internet is ABUZZ over Simon Cowell's new look! Specifically, what appears to be his new FACE. When the pics hit Twitter, TENS of THOUSANDS of people weighed in, with comments like "did he have his eyes relocated?", and "Simon Cowell has Stallone'd himself by wearing a rubber mask of his own face". Honestly, either option seems possible.
A much MORE attractive individual has been nicknamed "Subway Bae" after she was spotted working to get the perfect selfie – on a New York City subway car! Twitter user Ben Yahr shared video of the woman primping and posing for her camera, and Twitter LOVED it. The video's got over 7 MILLION views its first two days online – and made an instant star out of Jessiica George.
Now it's time for our Hashtag Follow Me pick of the week! Let's start with the obvious. Leanna Bartlett is drop-dead gorgeous. The Ukrainian beauty says that life is about creating yourself, and she's QUITE a creation! Blonde, tanned, toned, with mouthwatering curves. When she's not in front of the camera, she's traveling the world developing a swimsuit line and working on a book. But luckily for us and her three point three MILLION followers on Instagram, she still spends LOTS of time in front of the camera. I'm Laura Desiree, and that's what's Trending Now!
Click The Image Below For Streaming And Download Video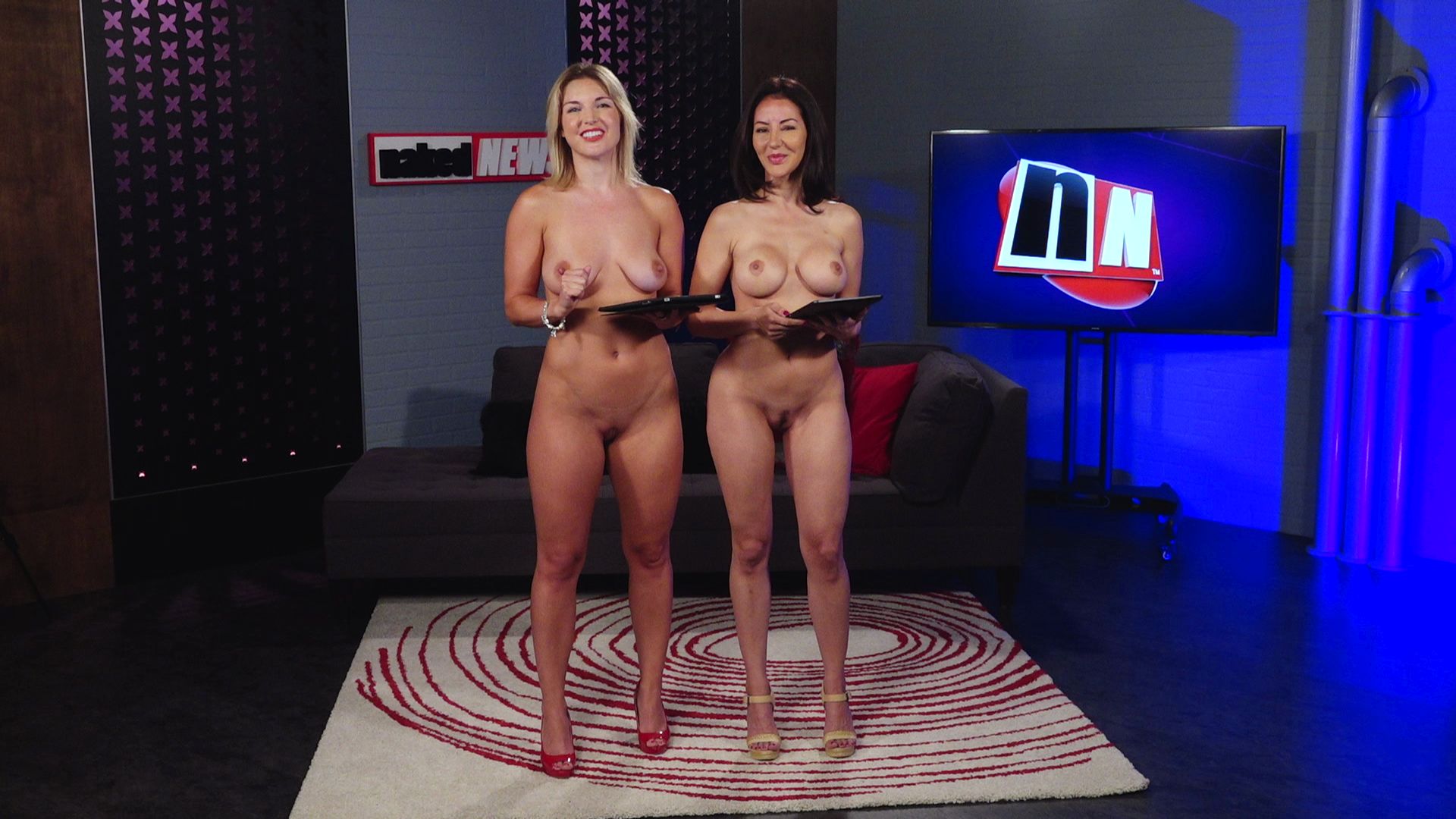 Popular searches to this page
naked news
naked news 2019
miley cyrus
trans
eila adams
marriage