Naked News – Tuesday, September 17, 2019
Transcript:
Welcome to Naked News! I'm Eila Adams, and this gorgeous lady beside me is Jordyn! If she looks familiar, it's because she auditioned for us in July, and we're delighted to have her back! Here's a little reminder. I know it's been a while but does seeing that bring back any memories? Well, we'll be getting to know you a bit more throughout today's show. We've got Entertainment coming up, and our first story is about a particular Kardashian slash Jenner. What are your thoughts on that whole clan? Well the, richest and youngest of the Jennerdashian sisters is setting hearts and PANTS a-flutter with her newest photo shoot.
Here's Laura with that and the rest of today's Entertainment news!
Kylie Jenner appears on the cover of Playboy Magazine's Pleasure Issue, and oh BOY is it a pleasure! Inside the mag, the billionaire beauty is featured in wet, gauzy, and exquisitely see-through material that leaves little to the imagination. She also flaunts some exceptional cleavage AND some of the family fortune – AKA her awesome bare booty.
Gigi Hadid is on the cover of September's Vogue Brazil, and damn, we like what we see! Wearing nothing but a hat and fishnets, she reveals plenty of sideboob, which is second only to FRONTboob on the boob view list. And with Gigi showing off those pouty lips and come-hither eyes, well, I'm pretty sure that this pic is going to be tucked under a LOT of mattresses!
Lala Kent broke out on reality TV's Vanderpump Rules, but has since busted out into the beauty biz. And speaking of BUSTING, she showed off her OUTSTANDING bust and everything it's attached to in a recent Instagram pic! She captioned it "Celebrating my birthday in my birthday suit", and you have to admit it's a hell of a gift for the rest of us.
Model Josie Canseco is working hard to get out from the celebrity shadow of her dad, former baseball player Jose Canseco. And as we all know, the BEST way to do that is to show off a WHOLE LOTTA skin. Which lovely Josie does, and does well! Case in point this recent Instagram snap showing her KINDA wearing just a towel, draped to reveal her glorious derriere.
And US gymnastics star Katelyn Ohashi went BARE and BOUNCY for ESPN's Body Issue! This girl is a perfect 10 on camera as WELL as in her floor routine! The pics show her toned body completely starkers as she leaps and twists through the air. Here's an idea, ALL gymnastics competitions should be done naked! You can thank me later, ESPN. That's what's what in Entertainment! For Naked News, I'm Laura Desiree.
Click The Image Below For Streaming And Download Video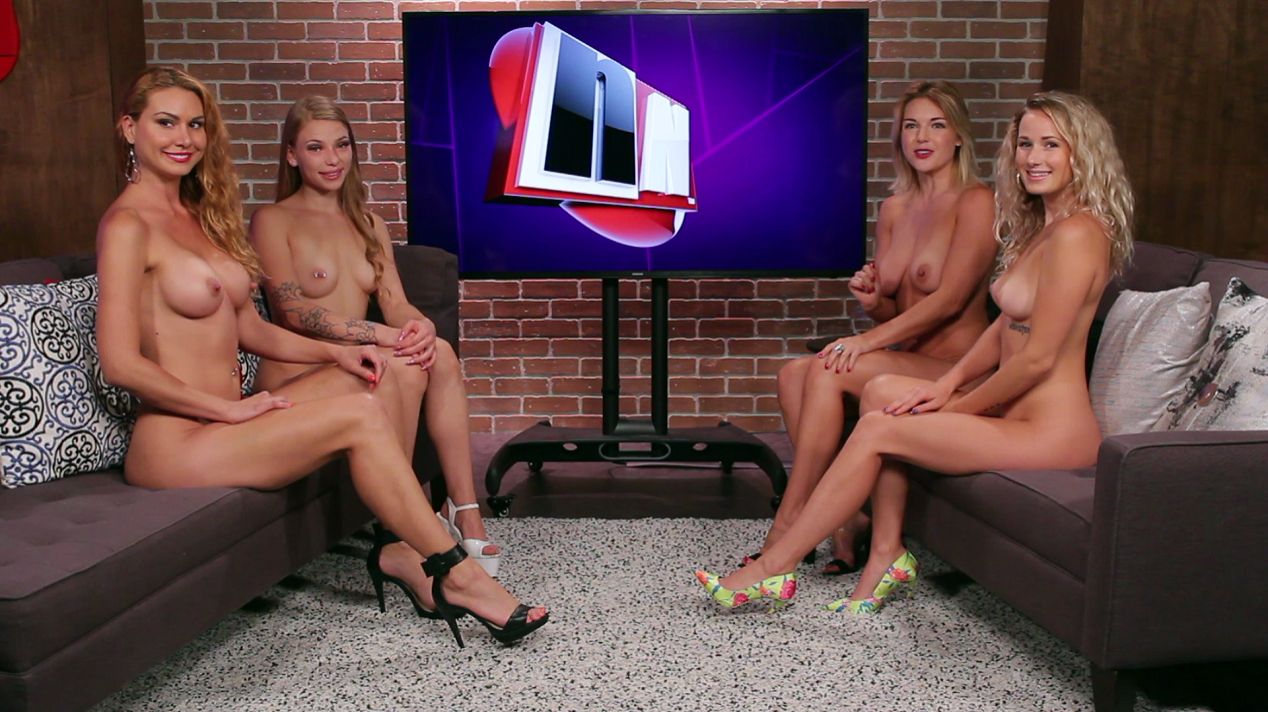 Popular searches to this page
naked news
rape
naked news 2019
naked
naked news september 2019
kylie jenner
playboy tv