Naked News – Tuesday July 9, 2019
Transcript:
Welcome to Naked News everyone. I'm Shannon Blake, and it's Day Two of Emily Addison Week here at Naked News. I'm so excited to have you here. Emily and I actually know each other. Well, we're very happy to have you around this week. Something some people are LESS happy to have around, is Amazon's Alexa. Laura's going to tell us why right now in a Naked News Bulletins!
Amazon has confirmed that even when you delete your audio files, Alexa still holds on to some of your data. In response to an inquiry by Senator Chris Coons, Amazon explained that though voice recordings and transcripts can be erased, the company may hold on to the actions Alexa took in response. So, for instance, you can delete the audio of you ordering that Domino's Pizza at 2 a.m., but Amazon WILL keep a record of the transaction. Caveat emptor, people!
Waymo is trying to get WAY MO' people to ride in its self-driving cabs! The robotaxis operating in greater Phoenix already arrive pre-cooled to 72 degrees and offer ad-free music streaming… and now, they're rolling out complimentary wi-fi! Sounds great, though the biggest perk for me is that I can get naked without fear I'm distracting the driver!
And Instagram is trying to curb bullying by reasoning with the bullies! Using artificial intelligence, Instagram will identify comments that look like they'll be offensive and literally ask "Are you sure you want to post this?" Of course, that won't work with ALL bullies, so the app is also introducing a "Restrict" feature. When you use that on a person, their comments on your posts will only be visible to them. I guess it's a start… now FREE THE NIPPLE! Don't go away.
Click The Image Below For Streaming And Download Video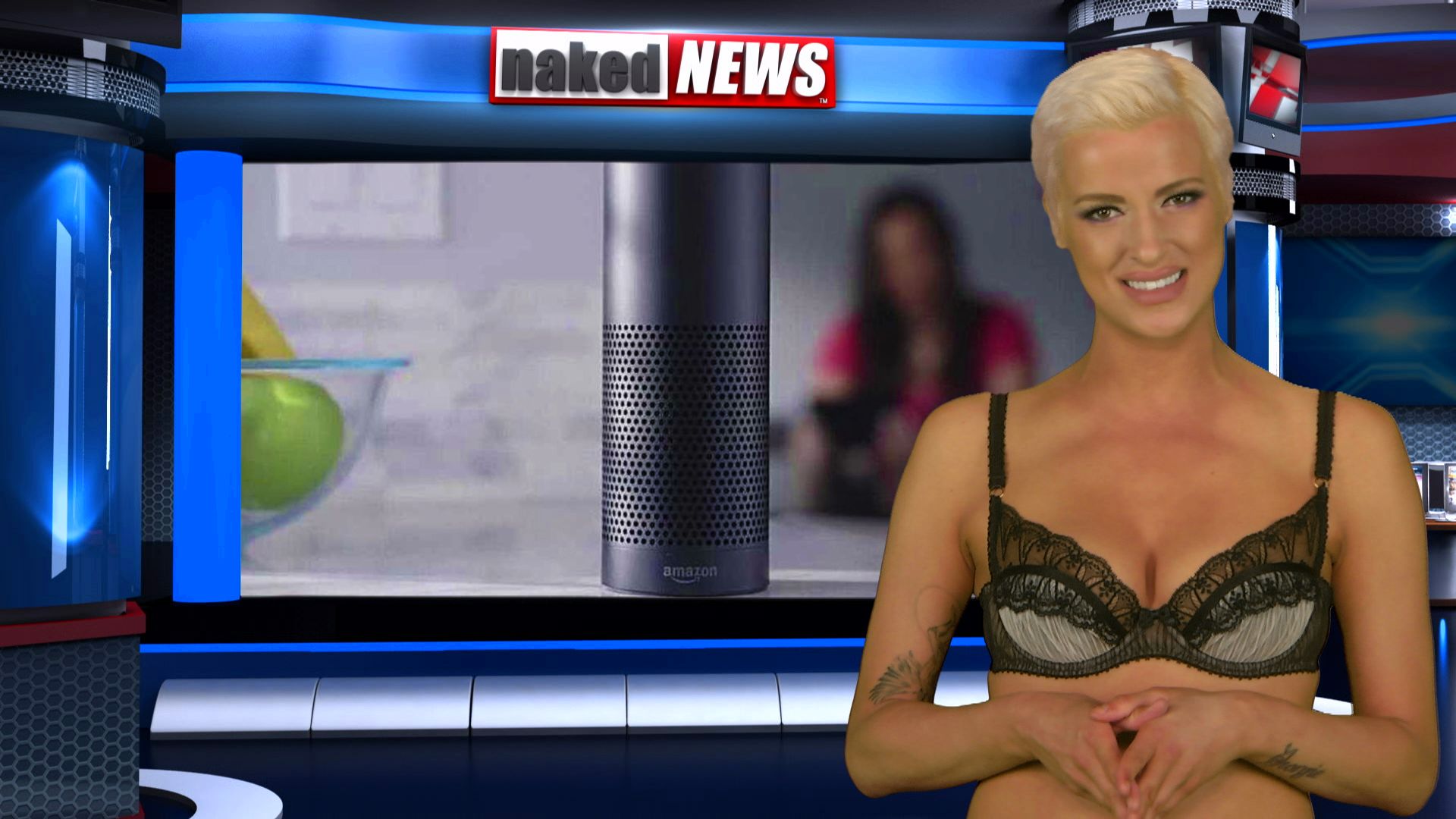 Popular searches to this page
naked news
naked news 2019
emily addison
naked news july
naked news shannon blake
pizza
shannon blake