Naked News – Tuesday August 6, 2019
Transcrip:
Hello, everyone, I'm Frankie Kennedy.
I'm Eila Adams.
And welcome BACK to Naked News!
We're coming off a long weekend here, so obviously, we're raring to go!
It was nice wasn't it! I was mostly hanging out with my family this weekend and the subject of your mom on the show as a guest came up. There's no way my mom would do it but how did you get yours to come on?
Well, as my mom taught us, you're never too old to display your goods!
Marina has someone else teaching the world that lesson, right now in Entertainment.
Jodi Harrison-Bauer is our kind of hero. The fifty-eight-year-old recently headed down to the Sports Illustrated Swimsuit casting call in Miami, to take on models DECADES younger than her! Here's a peak at her audition video: So inspirational. And even though she WON'T be in the SI Swimsuit 2020 edition, she made it to the top 60 out of THOUSANDS before being eliminated! Better luck next year, babe; we're all rooting for you!
Now, to show you why it's SO HARD to get into the Sports Illustrated Swimsuit lineup, let's take a moment to admire Camille Kostek. Also known as Gronk's girlfriend, Camille's Instagram shows her strutting her stuff at the SI Runway Show… and it's the Right Stuff! Camille's the Real Deal!
Julianne Hough has MASTERED the celebrity profile! The America's Got Talent judge is featured in Women's Health, and not only did she grab our attention with the STUNNING nude pics, she kept it with a bombshell revelation! In her interview, she talked about her marriage to hockey player Brooks Laich and was quoted as saying "I told him, 'You know I'm not straight, right?'…I was like, 'I'm not. But I choose to be with you." In other words, we ALL missed our chance!
I'll bet you can't conceive of anything sexier than Sofia Richie and Kylie Jenner vacationing together in Turks and Caicos. Well, prepare to have your minds blown, because not only did that happen, they both posted nearly-nude pics! Sexy Sofia shared a pic of her in nothing but a bikini bottom… and Killer Kylie one-upped her by wearing nothing but a hat! Here's hoping in real life, the competition got even more out of hand… AND out of clothing!
And since we talked about one Jenner, time to talk about another! Especially since the one we want to talk about is Kendall, and the reason we want to talk about her is MORE NUDE PICS! Now, they ARE black-and-white, so you have to use a little imagination. And there are black boxes over her nipples, so you have to use a little MORE imagination. But trust, me, your mind will thank you. After all, our favorite post topped SIX MILLION likes! I'm Marina Valmont, and that's Entertainment!
Click The Image Below For Streaming And Download Video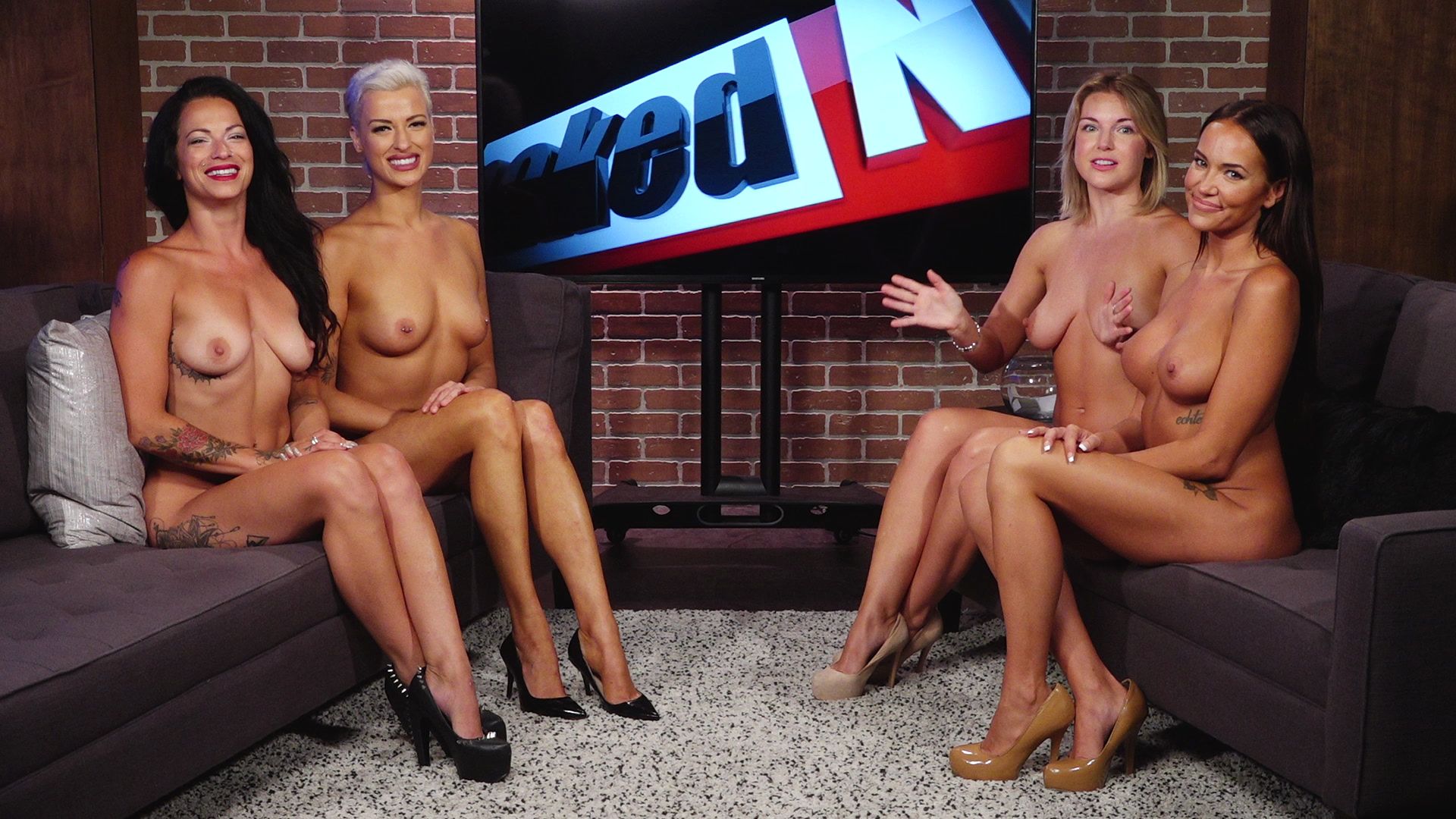 Popular searches to this page
naked news
naked news 2019
nipples
news
naked news audition
naked news kylie
white box
eila adams
jodi harrison-bauer nude
camille black
naked new