Naked News – Tuesday August 20, 2019
Transcript:
I'm Laura Desiree!
And I'm Marina Valmont, WELCOME to Naked News!
Let's talk about old TV shows for a sec Marina. Which ones do you like watching?
Well, one of the BIGGEST TV hits of the 90s is celebrating a big anniversary this year, and is getting a special treatment!
Frankie's got the details for us right now, Inside the Box.
This year marks FRIENDS' 25th anniversary, and to mark the occasion, a DOZEN fan-favorite episodes will be hitting the BIG SCREEN! Fathom Events has announced that over a thousand theaters will show the selected episodes on September 23rd, September 28th, and October 2nd. Fans will see episodes including the Pilot, "The One Where Ross Finds Out", and "The One With The Morning After" in remastered 4K quality.
The Comedy Central Roast of Alec Baldwin is set to be a star-studded affair! Organizers have announced the dais will feature Robert De Niro, Debra Messing, Joel McHale, Blake Griffin, and Caitlyn Jenner, with Sean Hayes leading the way as roastmaster. If that's not an impressive enough line-up, even MORE celebs are still to be announced. Is it wrong that I hope Ann Coulter tries again? The roast shoots on September 7th, and will air on Comedy Central September 15th.
Mark September 6th in your calendars! Sacha Baron Cohen's espionage drama, The Spy, will be dropping on Netflix, and it sounds pretty cool! The erstwhile Ali G plays a former Mossad agent, undercover in Syria in the early 60's, gathering information on the country's secret anti-Israel initiatives. That's quite a change from Cohen's usual high-concept humor.
And also dropping on Netflix, is Dave Chappelle's new stand-up special! Titled Sticks & Stones, it's the FIFTH special in his reported 60 million dollar deal with the streaming service. According to the official description, Chappelle will take on celebrity scandals, the opioid crisis, and more. Sticks & Stones hits Netflix August 26.
Now, it's time for our Stream This pick of the week! QB1: Beyond the Lights has been a sleeper show for Netflix, living in the shadow of the more-hyped Last Chance U. But QB1 should definitely be on any football fan's must-watch list. It follows elite quarterbacks in their final year of high school as they work to make it to college ball. The third season follows a trio of potential stars, and looks to be as riveting as ever. QB1: Beyond the Lights Season 3 is streaming now on Netflix. I'm Frankie Kennedy, and that's what's happening, Inside The Box!
Click The Image Below For Streaming And Download Video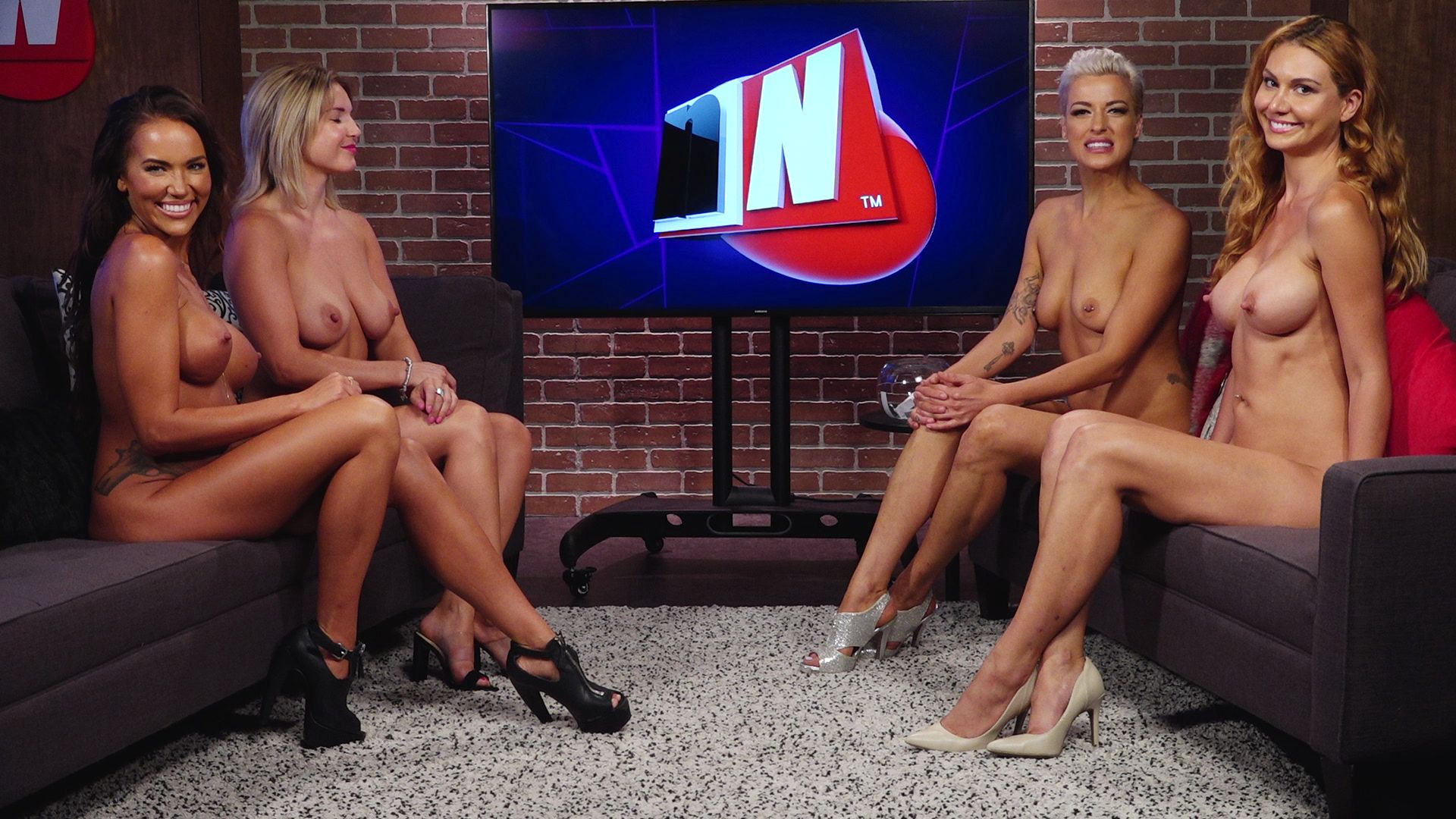 Popular searches to this page
naked news
film seksmisja cały film youtube
undercover
naked news 2019
trans
2019