Naked News – Thursday, September 5, 2019
Transcript:
THIS is Naked News, I'm Eila Adams!
And I'm Frankie Kennedy! Eila, are you much of a celebrity-watcher? Well, beginning today, one of the biggest events for celebrity watching begins in our city.
It's definitely one of my favorite times of the year and not just for celebrity watching, but for movies too!
Shannon's next in Entertainment with the story.
The Toronto International Film Festival has become one of THE prestige events for the stars. Locals are on the lookout for literally hundreds of A-listers including Christian Bale, Daniel Craig, Tom Hanks, Scarlett Johansson, Natalie Portman, and Bruce Springsteen. The Fest will also host several world premieres, including Tom Hanks in "A Beautiful Day in the Neighborhood" and the hotly-anticipated "Hustlers". Our very own Laura Desiree will be covering the Red Carpets, so keep an eye out for her.
In other entertainment news, Matthew McConaughey has said alright, alright, alright to becoming a professor at the Moody College of Communication in Austin, Texas. He's joined the faculty in the Department of Radio-Television-Film, where he's been helping develop the course's curriculum. According to the college, the Oscar-winner's course provides a "unique, behind-the-scenes view of each stage of a film's production".
YouTube stars Logan Paul and KSI fought to a draw in a YouTube Pay-Per-View boxing match last year, and now their rematch is set for November 9th. But it's NOT going to be streamed on YouTube! It's been announced the bout will be exclusively streamed on DAZN, thanks to PIRACY concerns! A MILLION people paid ten dollars to watch the first fight, but over one point TWO million people streamed it illegally on Twitch!
Burning Man is known to get pretty crazy, but a DJ performing analingus on his girlfriend LIVE ON STAGE may have raised the crazy bar! Video shows Aussie DJ Flume getting his face RIGHT into the backside of model-actress Paige Elkington. The act was apparently a response to a fan's sign that said "Does Flume even eat ass". Guess the fan got their answer!
And finally, it's hard to imagine anyone going 15 years without sex, especially a sexy actress. But that's the reality for Terminator star Linda Hamilton. In a recent interview with the New York Times, she said she loves her alone time like no one you've ever met and that she's been celibate for at LEAST 15 years! Of course, she says she doesn't mind, because she's got a "very romantic relationship" with the world. That woman's net orgasm with a human is going to be life changing! That's all for Entertainment, I'm Shannon Blake.
Click The Image Below For Streaming And Download Video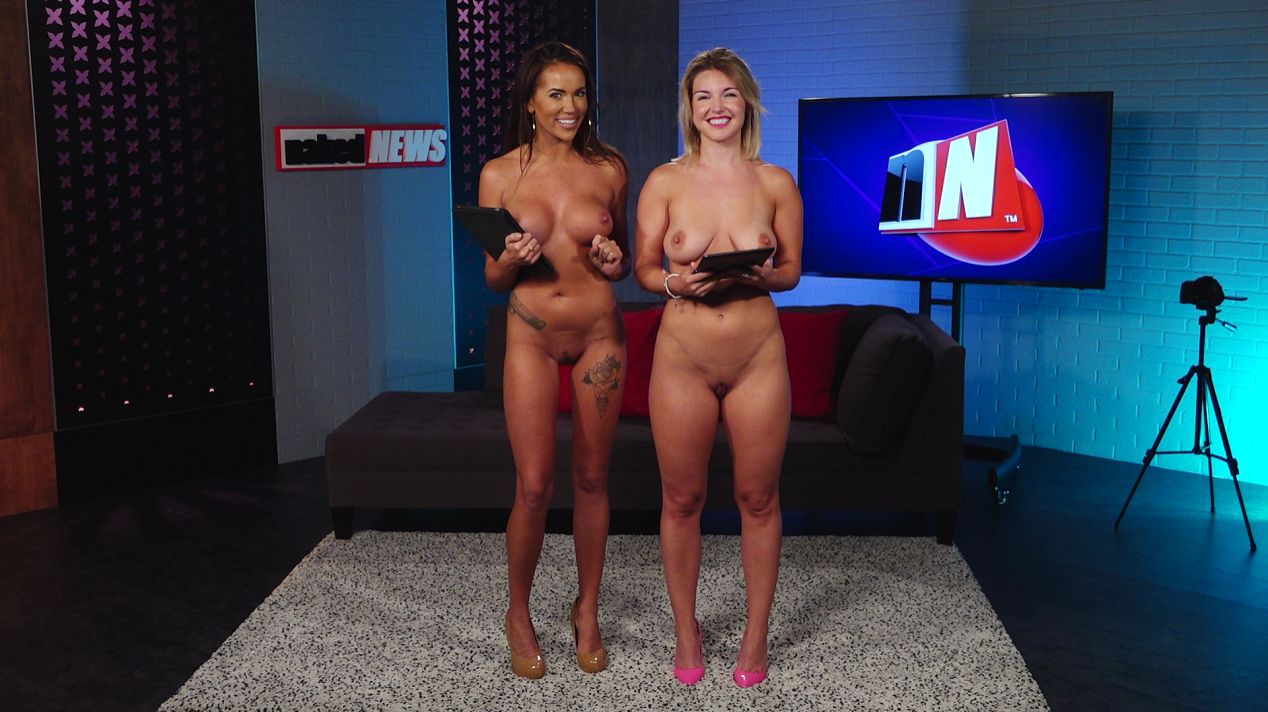 Popular searches to this page
naked news
naked news 2019
frankie kennedy
naked new
naked
orgasm
shannon blake
september 5
kennedy frankie