Naked News – Thursday September 19, 2019
Transcript:
Greetings, my lovelies, and welcome to Naked News. One thing celebrities like to hide are their sex tapes. And for good reason because more often then not, they do more harm then good. Paris Hilton and Kim Kardashian aside! Here with Example of what I'm talking about is Madison Banes with the latest in Entertainment.
Good thing Kevin Hart's got a sense of humor. He's going to need one now that he's facing a SIXTY MILLION dollar lawsuit from his one-time mistress Montia Sabbag. As a result of their sex tape from 2017 being put online, Sabbag is suing Hart and others for negligence, infliction of emotional distress, and invasion of privacy. She's claiming she was recorded without her knowledge and that Hart used the recording for publicity. Sounds fishy… but Montia, if you want to come in for an interview, we'll hear you out!
Roseanne Barr is ready to make a comeback to comedy, if not a comeback to reality. In a recent interview, the beleaguered comedian talked about her upcoming comedy dates alongside the also-notorious Andrew Dice Clay, and also said she hasn't used Ambien since she was fired. Naturally, she blames her woes on the drug… but she also smells a conspiracy. Okay, that's pretty out there. Here's hoping ALL her new material is that creative!
Empire is coming to an end… and Terrence Howard's acting career might be ending with it! The 50-year-old actor dropped that bombshell during a recent interview. Interesting. Of course, given that he's been investigated for criminal tax evasion, I'M going to bring some truth to the world: MAYBE not the best time to give up your day job!
Christie Brinkley is a beautiful woman, but on Dancing with the Stars, she's been replaced by a younger model. Sadly, it's because Christie broke her arm… but the good news is her DAUGHTER, the lovely Sailor Brinkley-Cook, stepped in! She shared the story recently on Good Morning America. Now THAT is one incredible family. And after Sailor's performance, with only three days to learn the routine, it's safe to say everyone was blown away!
Mind you, Dancing with the Stars wasn't all glitz and glamor. Former Trump mouthpiece Sean Spicer is hoping to redeem himself in the eyes of America, and after Week One, I'd say he's still got some work ahead! I've got to admit: that dancing could've been worse. That said, I'm not sure his outfit could be! The highlighter with ruffles look has been widely mocked online, and in case it doesn't go without saying: it's a meme! I'm Madison Banes, and THAT'S Entertainment!
Click The Image Below For Streaming And Download Video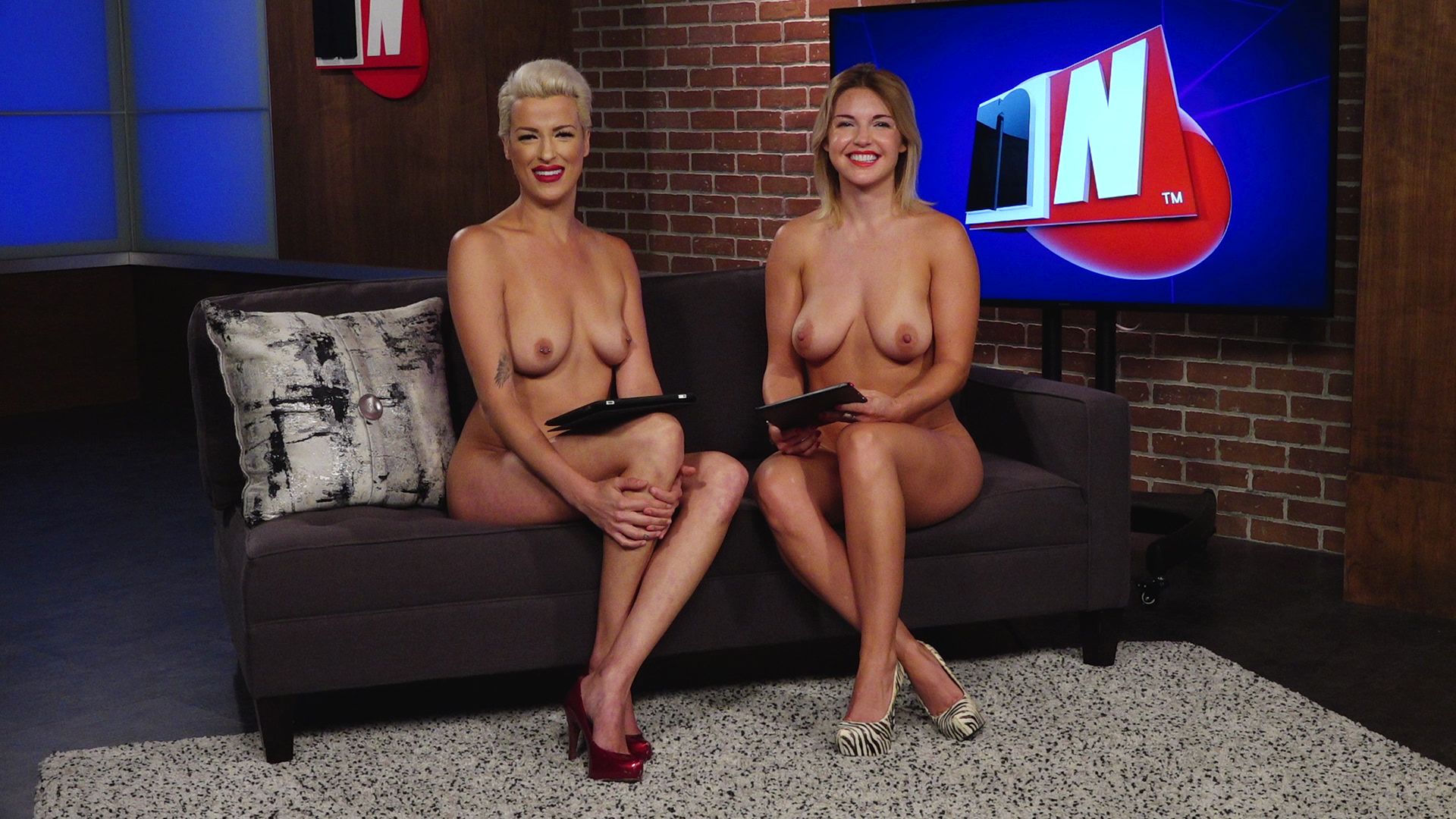 Popular searches to this page
naked news
naked news 2019