Naked News – Thursday September 12, 2019
Transcrip:
I'm Shannon Blake! Welcome everyone. If you're a fan of Ric Flair, and let's be honest, who's NOT, then you'll be very interested to hear who he's just gotten into bed with. Johnny Depp is also defending himself in the press once again, and we've got more good news on one of the biggest names in comedy. Here's Laura with the latest in Entertainment.
Eddie Murphy is making quite the comeback. His new movie "Dolemite Is My Name" was almost as big a hit at the Toronto International Film Festival as I was, he's hosting SNL… and now we've learned he's planning a stand-up tour! That revelation came during a recent appearance on the podcast Present Company with Krista Smith. Okay, given that he's reportedly working on a comedy special for Netflix, we're not too surprised he's touring… but we're still delighted. And with sequels for Coming to America AND Beverly Hills Cop in the works, get ready to Party All the Time with Eddie Murphy!
I really wish we could also get back to Classic Johnny Depp, because Current Johnny Depp is a bit of a bummer. Speaking at the Deauville Film Festival, the actor tried to defend his Dior campaign Sauvage, which was pulled for being offensive to Native Americans! He said it was "a pity that people jumped the gun and made these objections", later adding "The idea is as pure as it ever was, so we will all come to an agreement so that everyone is happy." Johnny, babe, you could also just let sleeping dogs lie!
Here's a campaign I hope goes better: Ric Flair for Adidas! It's not often a SEVENTY-YEAR-OLD is called upon to endorse sneakers, but given the TMZ video that revealed the deal, I don't think Adidas needs to worry! What can I say? The guy's a natural, or should I say, "THE Natural." WOOOO!
Details for the 13th edition of the Stand Up For Heroes fundraiser have finally been set. The event to benefit veterans will feature A-listers Bruce Springsteen, Jon Oliver, and Jon Stewart among the performers. Sounds like a great show for a good cause, and its effects are felt long after the curtain comes down: since 2007, Stand Up for Heroes has raised over $50 million for injured veterans, service members, and their families. This year's event will take place in New York, at Madison Square Garden's Hulu Theater, on November 4th.
And finally Rihanna's New York Fashion Week show proved RiRi doesn't need to sing to WOW people. Her Savage X Fenty lingerie line was the talk of the town, thanks to appearances by stars including Cara Delevingne, Bella and Gigi Hadid, and supermodel Joan Smalls. Oh, and performances by DJ Khaled, Halsey, and A$AP Ferg. The lingerie apparently was pretty hot, too! We'll have to wait to REALLY see, though, as most pics and video were embargoed until the show streams on Amazon Prime on September 20th. Save the date! That's the latest in Entertainment, for Naked News, I'm Laura Desiree.
Click The Image Below For Streaming And Download Video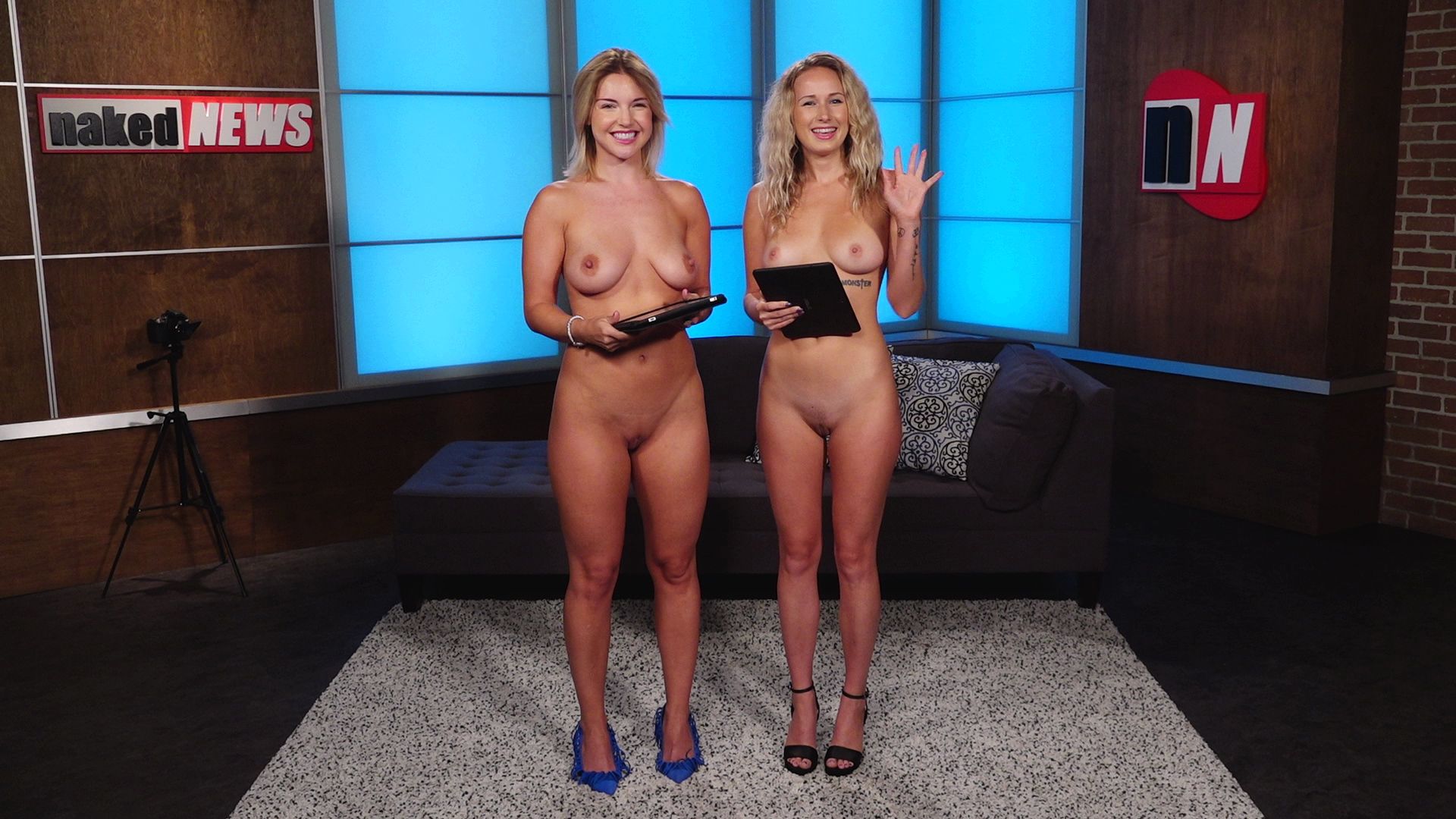 Popular searches to this page
naked news
naked news 2019
joan smalls
supermodel