Naked News – Thursday October 3, 2019
Welcome to Naked News, I'm Alana Blaire!
And I'm Laura Desiree, thanks for joining us.
Laura, if you had to choose between "The Rock" or Vin Diesel, in a fight, who do you think would win? Well, the correct answer is neither of them. That's because these 2 titans of Hollywood have settled their apparent feud!
Sexy guest anchor Cassaundra is next with that story and more in Entertainment.
Vin Diesel and Dwayne "The Rock" Johnson have been feuding since 2016, ever since The Rock referred to Diesel as a "candy ass". But it looks like the Fast & Furious franchise stars may no longer be Furious! In a recent Instagram video, The Rock actually said REALLY NICE THINGS about his estranged costar! Awww. All that's left is for them to hug it out!
The legal battle between Elvis' daughter Lisa Marie Presley and her ex-manager is getting even nastier! Lisa Marie is suing Barry Siegel, claiming he squandered her hundred-million dollar inheritance. Siegel denies that, saying she simply spent her way through everything. He's also countersued for eight hundred grand, and tried to subpoena some of her bank records. It's all very ugly, and there doesn't seem to be any end in sight.
"Clueless" actress Stacey Dash is also in the middle of major legal trouble. The former Fox News political commentator was recently arrested on domestic battery charges! Her husband claims she attacked him, but Dash says her actions were self-defense after he tried to CHOKE her. Adding to the craziness of the story, despite her celebrity status, Dash says she's too POOR to afford a lawyer, and will need a public defender.
The NBA's Sacramento Kings and Indiana Pacers are in INDIA for the first ever preseason game in the country. But the Kings got there in STYLE, thanks to DRAKE! The hip hop star loaned them his hundred and eighty-five MILLION dollar "Air Drake" Boeing 767! They enjoyed the 20-hour flight in the lap of luxury, living it up in the jet's two living rooms. There was SOME sacrifice involved, though. Air Drake reportedly DOESN'T have wi-fi!
And finally, we want to send a big congratulations out to Justin Bieber and Hailey Baldwin for getting married… AGAIN! The two were first wed last November, but just held a big, formal ceremony in South Carolina. They shared some adorable black and white pics on Instagram, and I have to admit… they're a really cute couple! Well, mostly Hailey. That's how things look in Entertainment! For Naked News, I'm Cassaundra Kelly.
Click The Image Below For Streaming And Download Video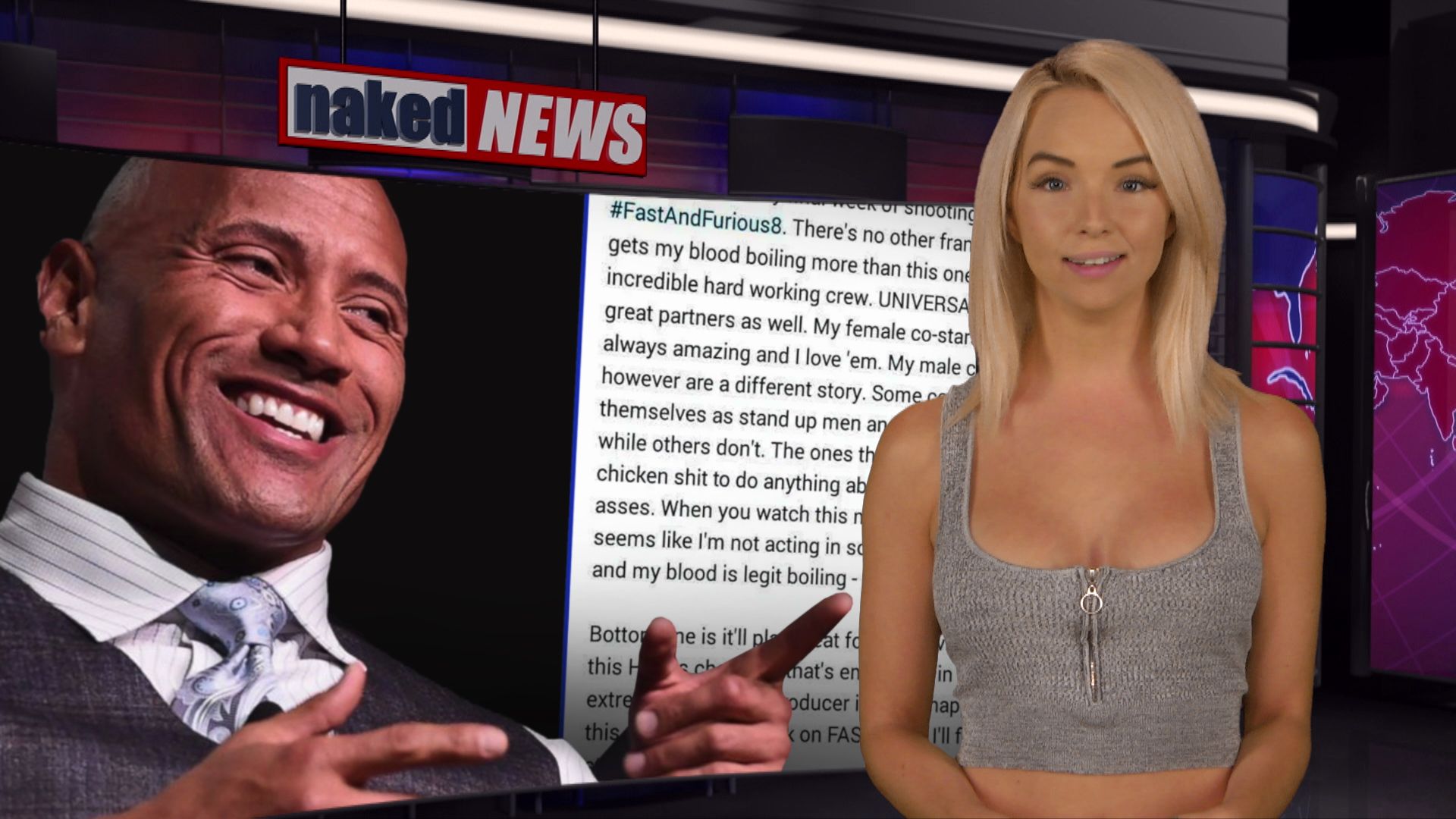 Popular searches to this page
naked news
naked news 2019
cassaundra kelly
indian
naked news thursday october 3, 2019
lana sue