Naked News – Thursday July 11, 2019
Transcript:
Howdy, everyone, and welcome to Naked News. Last week we, along with millions of other people, were super-excited when social media posts by Aaron Paul and Bryan Cranston SEEMED to be teasing the Breaking Bad movie. But it turns out we were ALL suckered! Here to explain what happened, along with the REST of your entertainment headlines, is Emily Addison.
Bryan Cranston and Aaron Paul are no longer making meth, but the duo's revealed that they ARE partners in an artisanal MEZCAL! Yeah, the hooch that's related to tequila! People were initially PISSED that their hopes for the Breaking Bad movie's imminent arrival had been dashed… but on the other hand, booze! The announcement got hundreds of thousands of likes, so the newly dubbed "Dos Hombres" have to be feeling at least "poco" optimistic!
Stevie Wonder has revealed that he's scheduled to have a kidney transplant! At the end of his recent concert in London's Hyde park, he told fans that he'd only be playing three more shows then taking a break ahead of surgery at the end of September. The music legend didn't give any more details about his condition, but did say that he was going to be fine, and that there was already a donor in place. We wish him well.
At a pretrial hearing, the man who accused Kevin Spacey of groping him at a Massachusetts bar in 2016, asserted his Fifth Amendment right against self-incrimination and refused to testify after being questioned by the actor's lawyer. He was being pressed about text messages the defense claims were deleted. Without the testimony, the presiding judge said that prosecutors are going to have a tough time bringing the case to trial. We'll keep you posted.
You may have seen Nilsa Prowant on MTV's Floribama Shore… but you might have seen A LOT MORE of her in St. Petersburg, Florida this past weekend! She was arrested and booked on charges of disorderly conduct and exposure of sexual organs, after allegedly flashing police and kicking in a car window. I guess when you're on a Jersey Shore spinoff, you've got to be just that much crazier!
And finally, the iconic MAD MAGAZINE, as we know it, is kaput. According to the publisher, Mad will no longer be found at newsstands after its August issue. And after SIXTY-SEVEN YEARS, the only new content the satirical publication will produce, will be for year-end editions. I realize it's tough times for ALL print media, but Mad just made me Sad! That's all for Entertainment. For Naked News, I'm Emily Addison.
Click The Image Below For Streaming And Download Video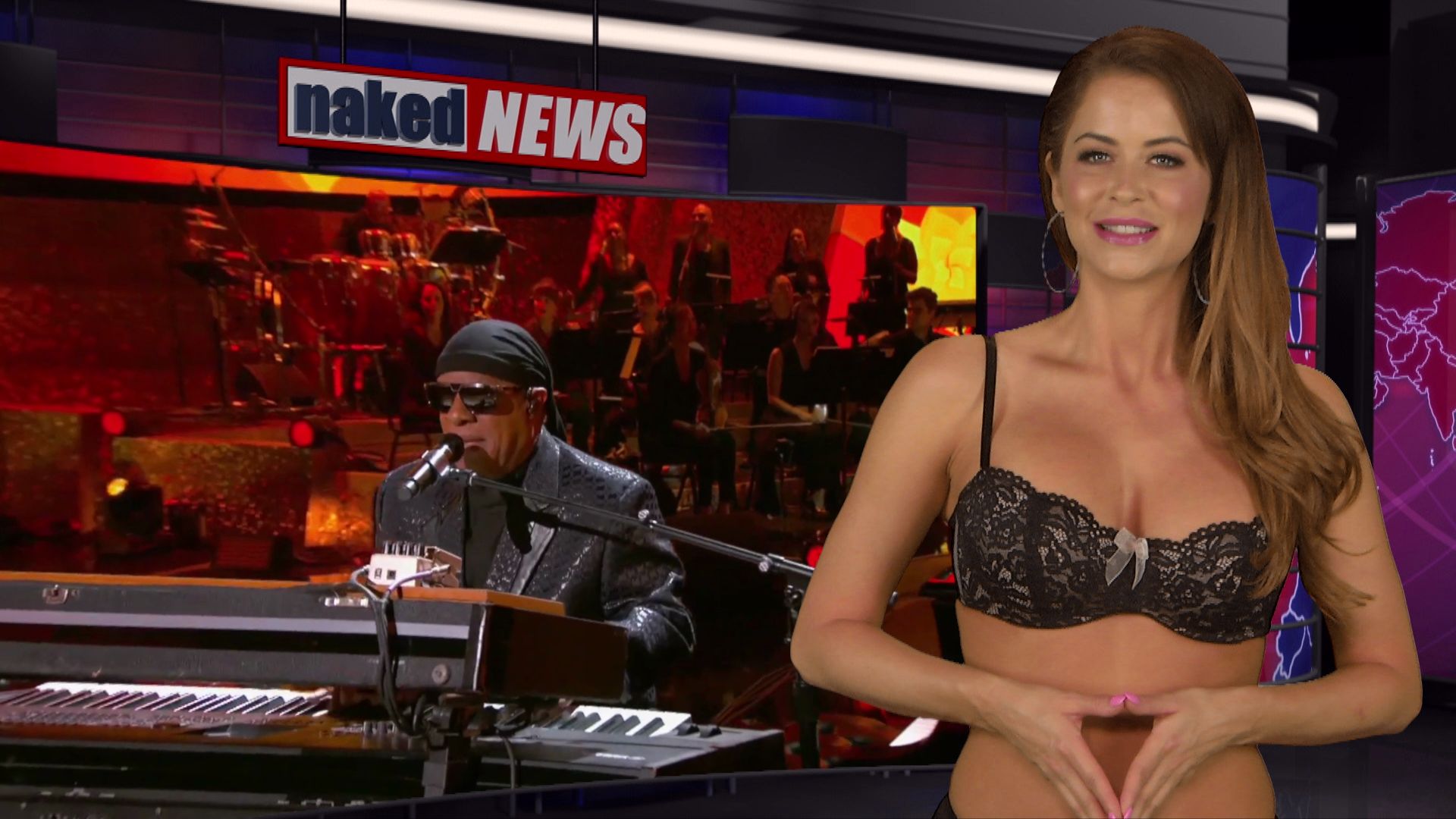 Popular searches to this page
naked news
naked news thesextube
naked news 2019
ali rose
naked new
may 2019
piss
weekend flash
the weekend flash
emily addison