Naked News – Thursday August 8, 2019
Transcript:
Well, hello, all of you wonderful people! Welcome to a brand-new day here at Naked News. I'm Laura Desiree, and I'm going to get us right into things, courtesy of the lovely Frankie Kennedy, who's here to prove you can't spell "Entertainment" without "TEA"! So exactly what tea are you spilling for us today, babe?
It's not mine, Laura, but LISA MARIE PRESLEY apparently has SO much that she's written a BOMBSHELL book that's set to hit the shelves! Here's the scoop! Page Six says that Lisa Marie has signed a MULTI-MILLION DOLLAR deal for a book where she's going to reveal, quote, "shocking revelations" about her ex-husband Michael Jackson. And if THAT wasn't enticing enough, it'll ALSO include details about her FATHER, Elvis Presley. Ones that will apparently give readers a "completely new understanding" of the iconic star. I smell a bestseller!
Singer Camila Cabello is mad as hell at body-shamers, and she's NOT going to take it any more! In a recent Instagram Story post, she said that she'd stumbled across a bunch of people slamming her for basically not looking totally flawless every second of the day. So, the Senorita songstress clapped back, saying airbrushed bodies are fake and unrealistic, and that people shouldn't buy into the bullshit. You GO girl!
Despite the name 'Victoria's Secret', Valentina Sampaio is proudly making history. She's set to become the lingerie company's first openly transgender model! As the 22-year-old Brazilian made clear in an Instagram post, she'll be part of Victoria's Secret's Pink campaign, which is expected later this month. We'll DEFINITELY be watching!
Dave Chappelle is so funny, he's getting an award for it! The brilliant standup will receive the Mark Twain Prize for American Humor at a star-studded affair in the fall. The honorees will include Kevin Hart, Jon Stewart, Trevor Noah, Tiffany Haddish, John Legend, and Chrissy Teigen. If you want to score tickets, the ceremony will take place October 27th at the Kennedy Center… and the rest of us will see it when it's broadcast on PBS January 6th.
Ed Sheeran has set a new record… and it's not for Whitest Man to be Considered a Rock Star! No, his Divide Tour is now the highest-grossing tour of all time! According to Pollstar, he's now topped U2's previous record of SEVEN HUNDRED AND THIRTY-FIVE POINT FOUR MILLION dollars! Of course, it took Sheeran more than twice as many shows… and he's not done yet. His EIGHT HUNDRED AND NINETY-THREE days on the road comes to an end on August 26th. I'm Frankie Kennedy, and that's Entertainment!
Click The Image Below For Streaming And Download Video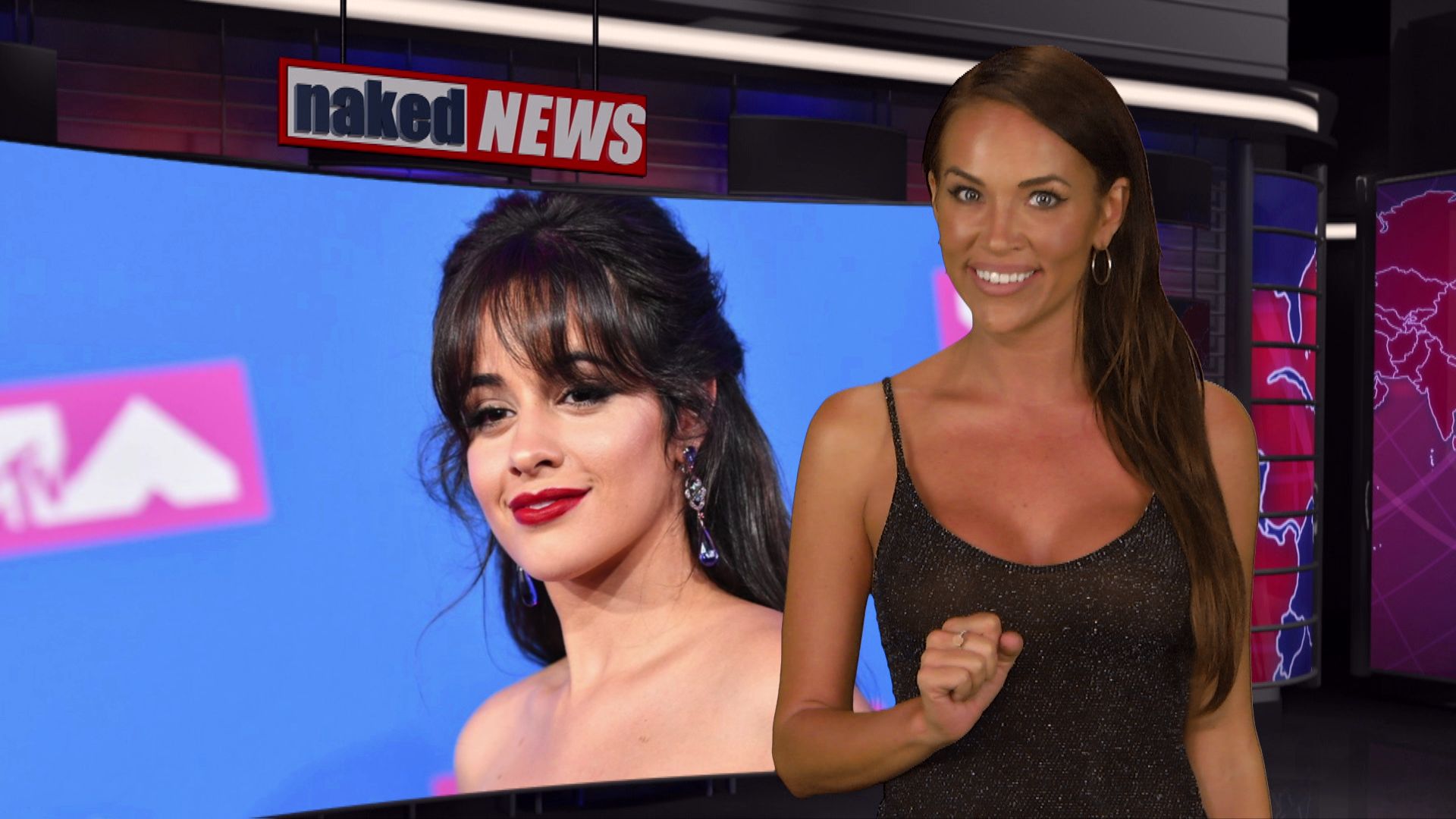 Popular searches to this page
naked news
naked news 2019
instagram
transgender
presley hart