Naked News – Thursday August 29, 2019
Transcript:
Welcome to Naked News, everyone! I'm Alana Blaire!
And I'm Madison Banes!
We're going to be diving into music news in a sec, but first, I want to ask you, Maddy, what musician or album would you most want to watch a documentary about? Well one of rock's biggest stars ever is the subject of an upcoming doc, and here's a hint: Laura Desiree will probably be first in line!
Marianne's next in TURN IT UP with the details.
Bruce Springsteen and his latest album are getting the big-screen treatment! Western Stars is part documentary, part concert film, and part biography, and it looks amazing. It features the Boss' one-and-only live performance of his most recent album, also called Western Stars, and musings on his life, music, and America. The flick will premiere at the Toronto International Film Festival in September, then hit theaters soon after.
Legendary singer-songwriter Neil Young has announced a new CRAZY HORSE album will be coming out in October! It'll be called "Colorado" and have ten songs, with the first single being "Rainbow of Colors". Young is also working on a documentary called "Mountaintop Sessions", which chronicles the album's recording. He may be an "Old Man" at 73, but "look at his life" – he shows NO signs of slowing down!
TWENTY years after David Bowie's iconic performance on VH1 Storytellers, it's FINALLY being released on VINYL. The 2-disc set will include a dozen songs, including Life on Mars, Rebel Rebel, and China Girl, plus commentary. This ought to help keep Bowie's legions of fans satisfied as they wait for the release of the upcoming unauthorized biopic, Stardust.
Missy Elliott is BACK, baby! She just received a well-deserved Video Vanguard Award at the VMAs, AND made waves with her performance. But even BETTER news for her fans is her new 5-song EP! "Iconology" is her first album in FOURTEEN years, and is co-produced by A-lister Timbaland. Missy may be approaching 50, but she's still got the rhymes and the beats that made her a legend. Iconology is out now.
And finally, Forbes has released its list of 2019's highest-paid women in music, and Taylor Swift is the RUNAWAY winner! The "You Need to Calm Down" singer made an estimated HUNDRED AND EIGHTY FIVE MILLION dollars over the past year. That's a hundred and four million ahead of second-place Beyonce's 81 million. Rihanna, Katy Perry, and Pink rounded out the top 5. Turning it Up for Naked News, I'm Marianne!
Click The Image Below For Streaming And Download Video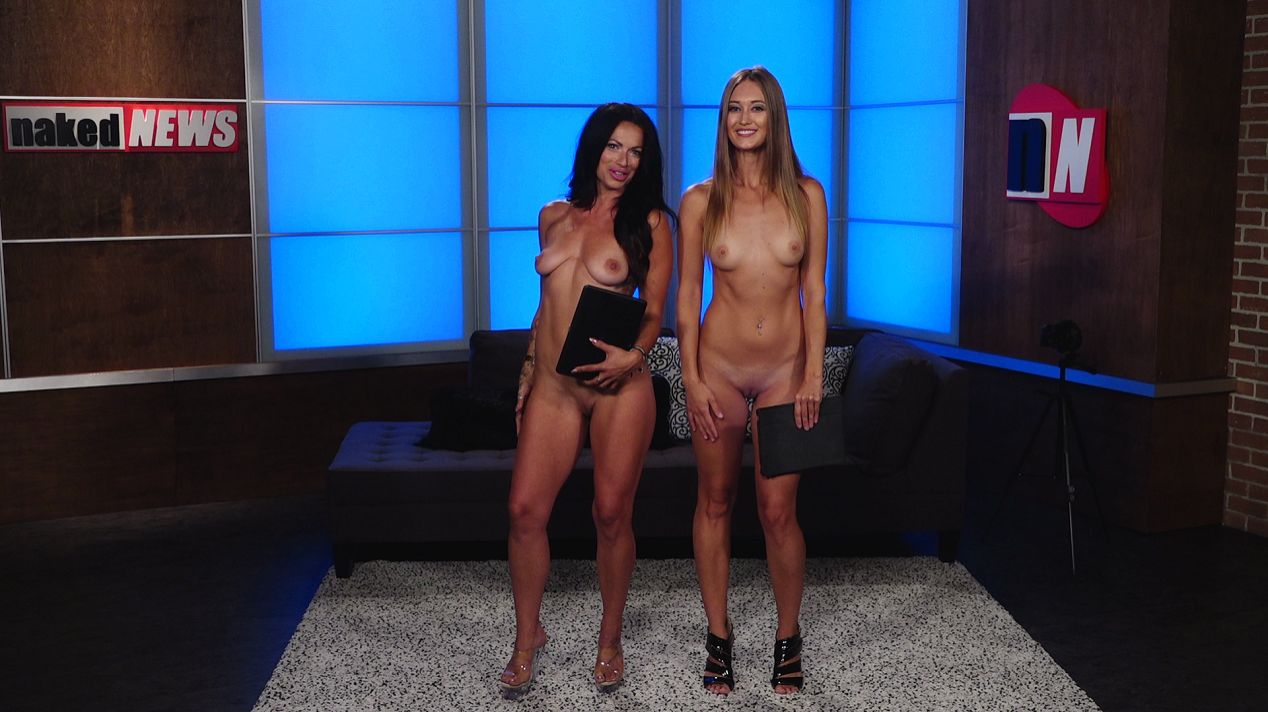 Popular searches to this page
naked news
naked news 2019
new
maddy
rihanna
naked new
katy perry
ana maria