Naked News – Thursday August 22, 2019
Transcript:
Thanks for joining us everyone, I'm Frankie Kennedy.
And I'm Madison Banes. Question for you Frankie, why do you think it's so difficult for celebrities to have long term relationships? Well, just weeks after going public, it turns out ANOTHER big celebrity couple has called it quits.
Here's Marianne with the scoop in Entertainment.
A-listers Katie Holmes and Jamie Foxx walked their very first Red Carpet together in May. The two of them had been a couple for SIX years, and somehow managed to keep it off the tabloid radar. But NOW, it's just been confirmed they fizzled just a few weeks after the public lovefest! Foxx has already been seen in public with a MUCH younger woman. If you've ever wanted to make a move on Katie, now's the time!
In happier relationship news, mazel tov to Dwayne "The Rock" Johnson and his beautiful new bride, Lauren Hashian! The two got hitched in Hawaii, in a small, romantic ceremony overlooking the ocean. The lovebirds have been together for twelve years and have two children together. They've been calling each other "husband and wife" for a while now, but it's always nice to make it official. And damn, they both look great in white!
Heather Locklear will spend 30 days in a residential mental health facility after pleading no contest to a slew of charges. The actress faced up to 4 months in jail for domestic violence charges and allegedly assaulting a police officer and EMT in June of 2018. She'll also be on probation for 3 years, and must avoid booze, non-prescription drugs, and weapons. Let's hope THIS was her rock bottom!
You might not know this, but 24 star Kiefer Sutherland is ALSO a singer! Unfortunately, he's been forced to postpone the final stops on his European tour due to what's being described as a "serious" injury. In a decidedly NON-Jack-Bauer move, he says he slipped on the steps of his tour bus and injured a rib, making it difficult for him to breathe, let alone sing.
And if you're a huge fan of Val Kilmer – and really, who isn't? – now's your chance to own a piece of the actor's life! He's auctioning off a collection of items including signed posters, a book of poetry he wrote, his black Doc Holliday hat from Tombstone, and a shirt he wore in Batman Forever. You can get your bids in now at CelebrityAuthenticAuctions.com. That's Entertainment! I'm Marianne.
Click The Image Below For Streaming And Download Video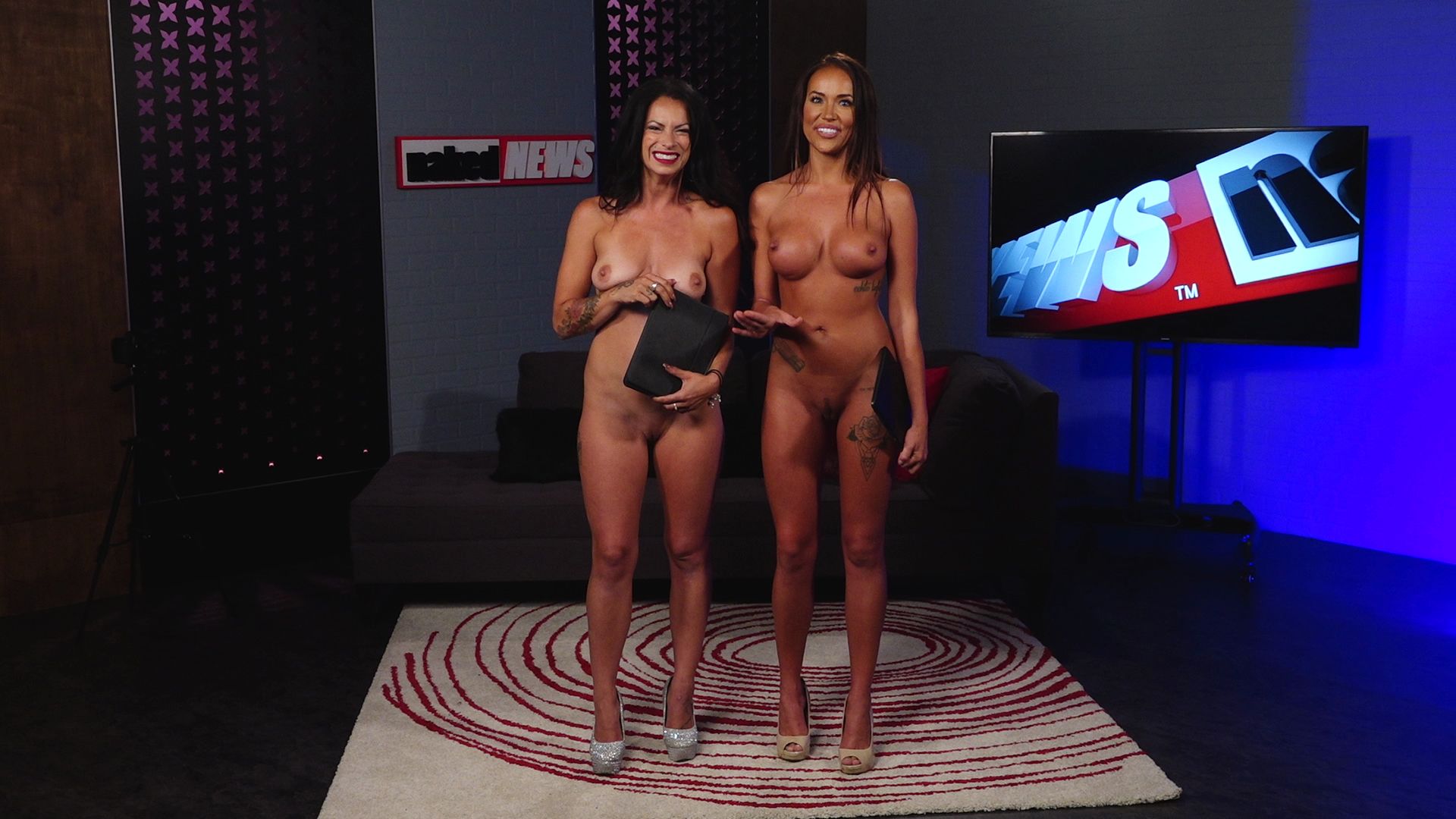 Popular searches to this page
naked news
naked news 2019
frankie kennedy
trans
marianne
jamie fox
bride
new
lauren kennedy
celebrities
jamie young
big black woman