Naked News – Thursday August 15, 2019
Transcrip:
Welcome to Naked News everyone, I'm Alana Blaire!
And I'm Tia Larose. Thanks for joining us on this glorious day!
Question for you Tia, do you consider yourself computer-savvy? Well, if you're anything like us, then you need to check and see what operating system you're running because Microsoft just issued a major warning.
Eila's got that story and more right now in a Naked News Bulletin.
Microsoft is telling Windows 10 users to update their operating system RIGHT NOW! This after uncovering a pair of CRITICAL vulnerabilities. The company says hundreds of millions of computers could be at risk of "wormable" malware. That means infected PCs could actually SPREAD malware as well.
A dinosaur-loving college student recently made the discovery of a lifetime, part of a SIXTY-FIVE MILLION year old Triceratops skull! Harrison Duran and a professor friend went on a two-week dig in the North Dakota badlands, and hit pay dirt four days in. Once the fossil has been studied, Duran hopes to put it on display at his alma mater.
And Snapchat's newest glasses have been announced! Called Spectacles 3, the upgraded new version is more sleek and slim, with round lenses and 3D cameras. Like previous versions, the glasses lets users take photos and videos by tapping a button on the frame, and transfers them to the Snapchat app. They won't be available until the fall, but you can pre-order them right now. They're not cheap though at $380 dollars a pair. That's over twice the price of the last version. Not sure about the price but they DO look pretty cool! I'll be back with more headlines a little later in the show.
Click The Image Below For Streaming And Download Video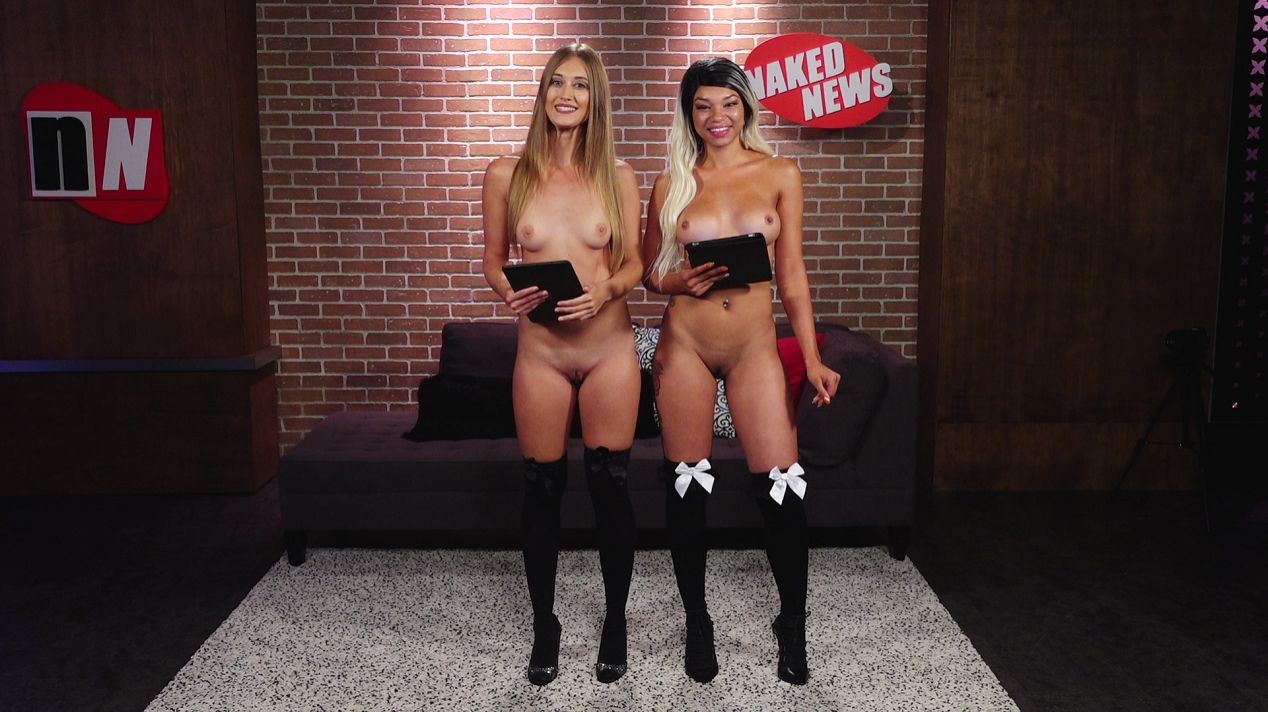 Popular searches to this page
naked news
naked news 2019
naked new