Naked News – Naked Goes Pop – Sunday October 6, 2019
Hello you fine folk and welcome to another edition of Naked News Magazine! I'm Eila Adams
And I'm Cassaundra Kelly, back for more, cause who doesn't love being naked! Especially around you!
Well thank you! The feeling's mutual! We're starting out today in Los Angeles with Laura, at the annual NudeArtLA event. I know you're a big fan of that town, what are some of your favorite things to do there? Well, if you haven't attended the incredible NudeArtLA events, you're missing out on an incredible evening dedicated to artistic depictions of all things NAKED!
Here's an awesome interview Laura snagged with photographer Justin Piccari while she was there!
Click The Image Below For Streaming And Download Video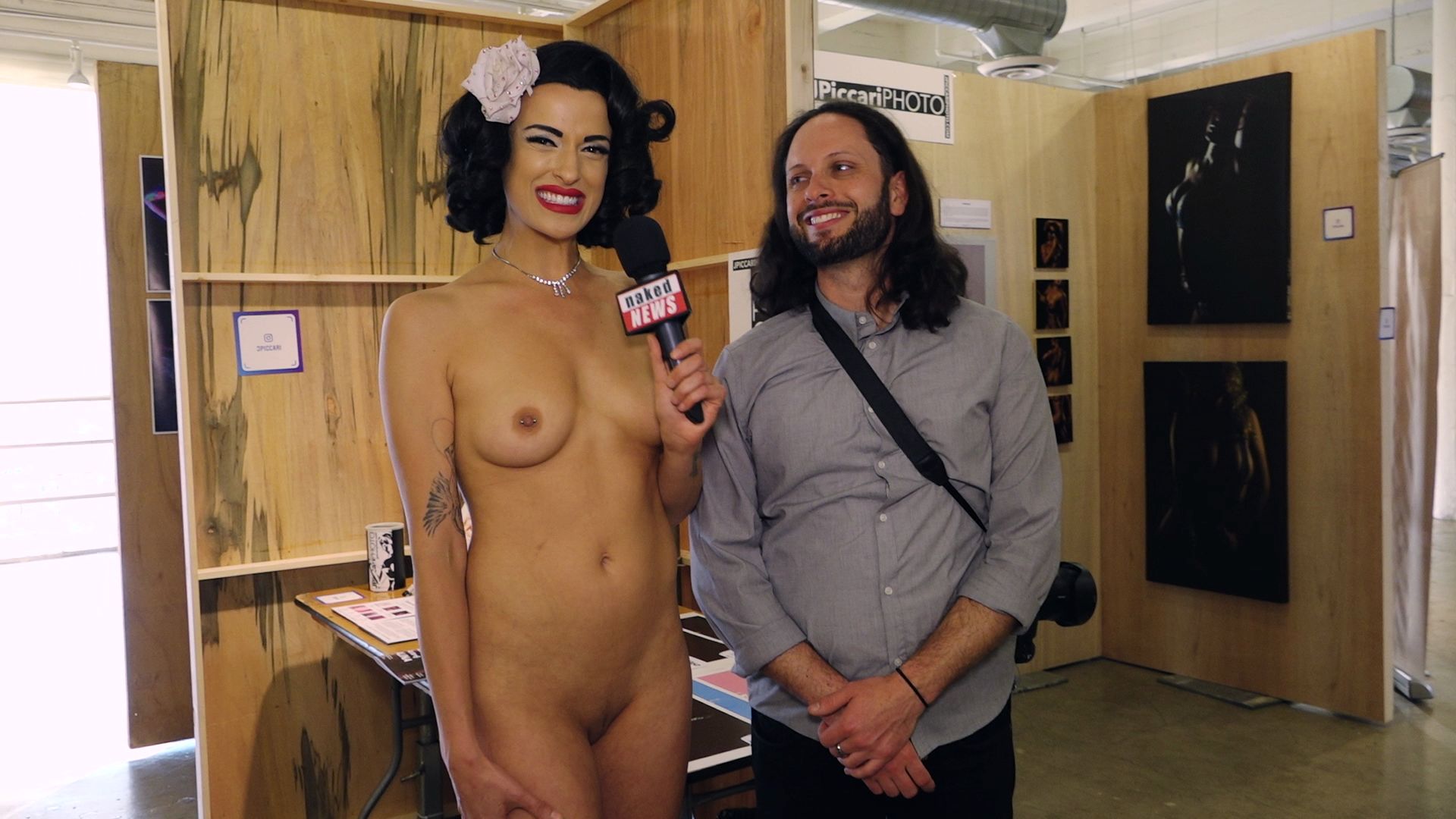 Popular searches to this page
naked news
naked news sunday october 6, 2029
naked