Naked News – Monday September 9, 2019
Transcript:
Welcome to Naked News, everyone. I'm Eila Adams…
And I'm Isabella Rossini. Let's get into it, Eila: do you think SOME people are 100% straight, or 100% gay, or do you think deep down, we're all somewhere on a spectrum?
Well, we're delighted that Kristen Stewart avoids sexual categorization, but apparently some in Hollywood don't share that view.
She recently opened up about her experiences, and Shannon's got that and more, right now in Naked at the Movies.
Kristen Stewart is a hero to us, but her fluid sexuality may have cost her some roles. In a recent interview with Harper's Bazaar, the actress claims she's NOW comfortable leaving her sexuality unlabeled, but admits it wasn't always easy. She's quoted as saying "I have been fully told, 'If you just like do yourself a favor, and don't go out holding your girlfriend's hand in public, you might get a Marvel movie." She then added "I don't want to work with people like that"… and we're glad she doesn't!
The Suicide Squad isn't petering out, it's Peter-ing UP! According to reports, James Gunn's upcoming sequel will be adding Peter Capaldi of Doctor Who fame, and Pete Davidson, the Saturday Night Live goofball who keeps dating gorgeous women! The Suicide Squad is slotted to be released on August 6th, 2021.
John Travolta is not in The Suicide Squad… but his career seems to be! His latest film The Fanatic, which was written and directed by Limp Bizkit's Fred Durst, took in a total of only about THREE GRAND on its opening day! Playing in a little over fifty theaters, that's about sixty dollars a screen! It's now available on demand, but buyer beware: the Hollywood Reporter points out this is Travolta's fourth flop in a row, following Killing Season, In a Valley of Violence, and Gotti!
We're really hoping The Irishman won't be a flop… especially since Netflix is putting so much faith in it! The streaming service is giving an extended theatrical run to the crime drama that reunites director Martin Scorsese and star Robert DeNiro! It'll open in L.A. and New York on November 1st then expand to most major American cities, all before it starts streaming on Netflix on November 27th. And yes, that's a longer theatrical run than Netflix gave Roma, so Oscar hopes are likely high!
Bad Boys for Life likely won't be winning any Oscars… but it should be a hell of a ride! It's been sixteen years since we've seen Will Smith and Martin Lawrence in the roles, and it's been TWENTY-FOUR years since the original. But as the recently released trailer proves, they've still got some moves! Boy, with a title like that, I really hope they live! Bad Boys for Life is in theaters January 17th. I'm Shannon Blake, and I'll see you next time, Naked at the Movies.
Click The Image Below For Streaming And Download Video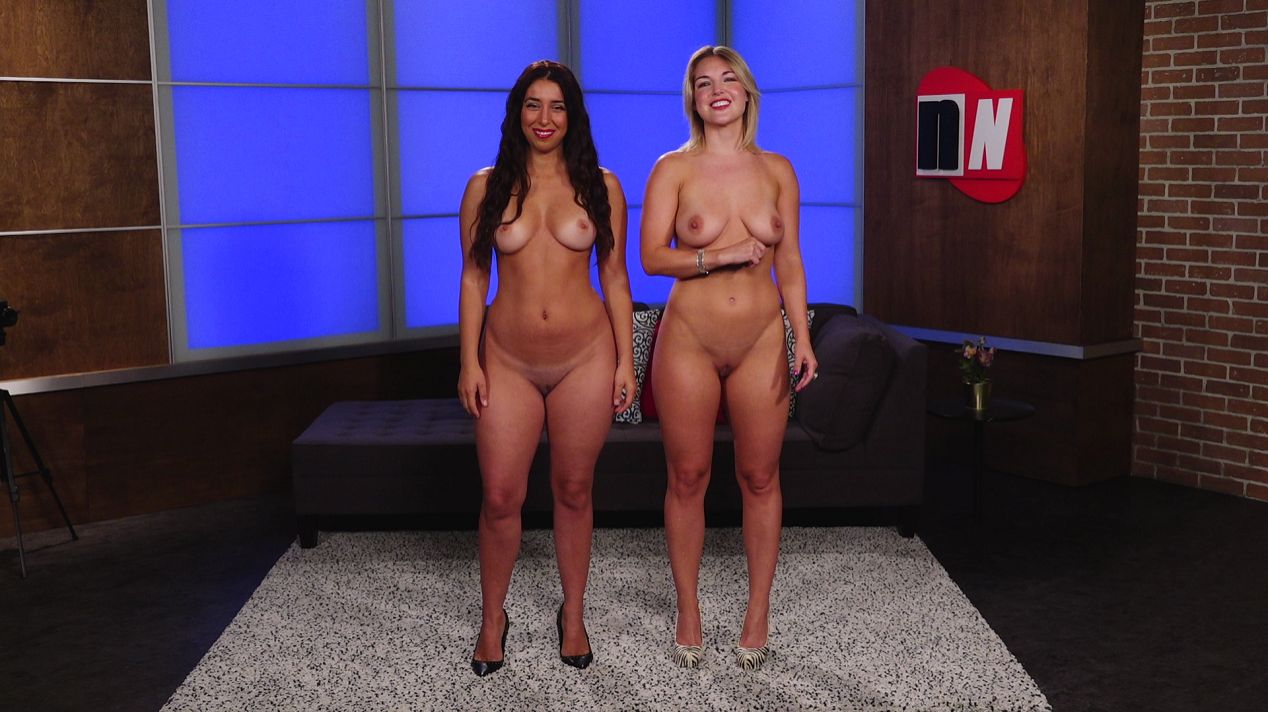 Popular searches to this page
naked news
naked news 2019
original four
naked
naked news sept 9 2019
shannon blake
eve lawrence
isabella rossini
august night