Naked News – Monday September 16, 2019
Transcript:
Welcome everyone, I'm Shannon Blake.
And I'm Isabella Rossini, thanks for joining us here at Naked News!
We hope you all had a great weekend. Did you do anything exciting? Before we move on to our first feature today, I've got a question for you, what's the fastest you've ever gone in a car? Well when we're talking about really fast cars, the Bugatti is usually involved in the conversation.
And as Marina is about to show you in Wheelz, it just set an insane speed record. Here she is.
We may not technically have flying cars, but the Bugatti Chiron comes pretty close. It just set a world record for a production car, breaking the 300 mile per hour barrier. Have a look. That was 304-point-7-7 miles per hour to be exact. There was a question whether Bugatti could top the speed record of 278 miles per hour set in 2017 by the Koenigsegg Agera RS. Guess they just answered it.
Of course, that's not the only record Bugatti's set lately. The Bugatti La Voiture Noire is the most expensive new car ever sold. It helps that it literally couldn't be more exclusive: only one is being produced, and it won't be completed until at least 2021. Still, that didn't prevent an anonymous buyer from spending TWENTY-FOUR-POINT-NINE MILLION DOLLARS, including taxes!
Here's a ride that'll really impress the right kind of lady: the Taycan, Porsche's first electric car! Unlike most electric cars, it doesn't draw attention to the fact it's electric. It just looks like any other Porsche: awesome! It also drives like a Porsche, going from 0 to 60 in 2-point-6 seconds. Saving the planet will be your only savings though: the Taycan STARTS at over a hundred and fifty grand!
Last up the spectacular 2020 Rezvani Tank. Described as an Xtreme Utility Vehicle, it boasts over a thousand horsepower and 870 pound-feet of torque. Not to mention a steel body-on-frame design and ballistic armor that really makes the Tank look like an ACTUAL tank… or at least SOME kind of military vehicle! That might also explain the Electro-Magnetic Pulse Protection… as well as the hundred-and-fifty-five-thousand dollar price tag! Keep that pedal to the metal, everyone. For Naked News, I'm Marina Valmont.
Click The Image Below For Streaming And Download Video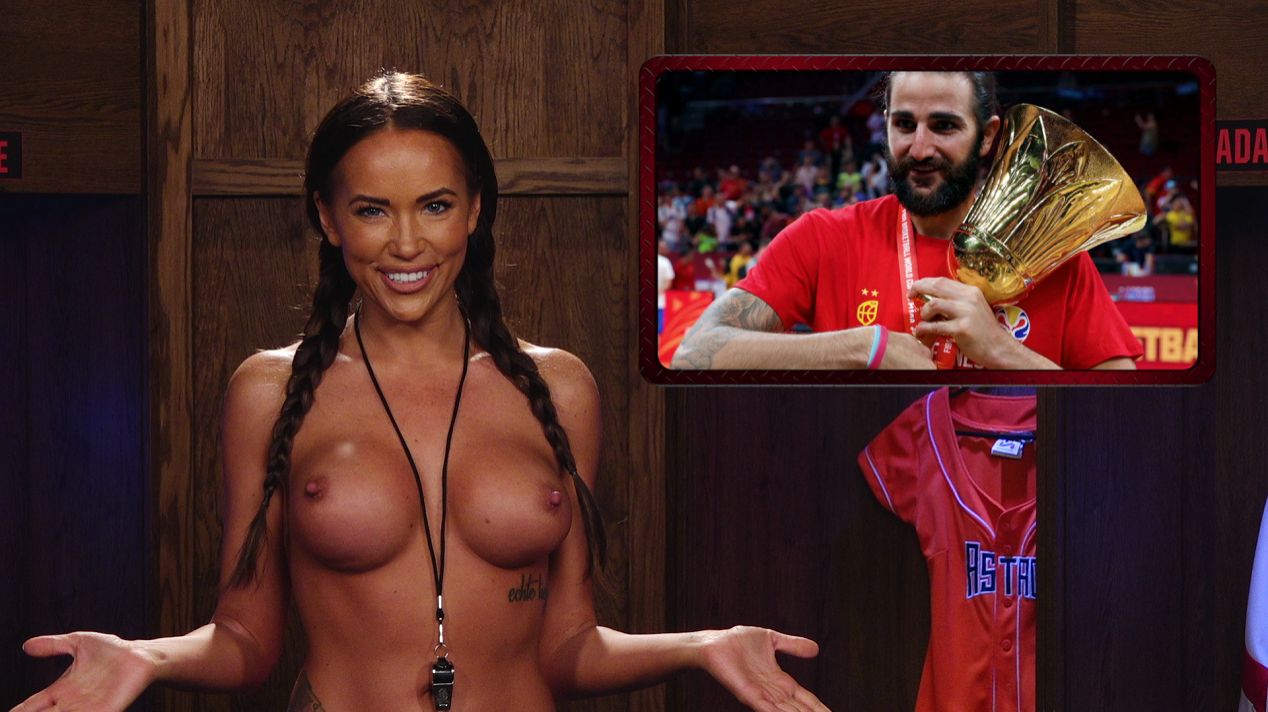 Popular searches to this page
naked news
shannon blake and marina valmont exserice
naked news 2019
king noire