Naked News – Monday August 26, 2019
Transcript:
Hello, everyone. I'm Shannon Blake, and welcome to the start of another wonderful week at Naked News!
I'm TL, and I've got to say: Shannon, you did that intro like you haven't missed a day. But of course, you've missed a bunch. How was your vacay?! Well, though many consider it a vacation activity, turns out you can play golf for a living!
The best of the best were just at East Lake Golf Club in Atlanta, and Frankie's gonna tell us who ended up on top in Sports!
When Rory McIlroy is on his game, he's pretty unbeatable… which is probably why nobody beat him at the PGA Tour Championship this weekend. He and Tiger Woods are now the only players to have won the FedEx Cup twice, and Rory did it in style. He finished 18-under and managed 28 drives of 320 yards or longer. But the most impressive number may be the prize money. McIlroy took home a check for FIFTEEN MILLION dollars, the biggest in golf history!
Indianapolis Colts' quarterback Andrew Luck is now the FORMER Colts' quarterback. I guess you could say the Luck has run out, as the QB shocked the world with a retirement announcement! The decision to retire has caused an online firestorm, especially since Luck is just 29 and had three seasons remaining on his hundred-and-forty-million dollar contract. But considering all we now know about what football does to people, I'm just going to say "Good Luck!"
On the other end of the NFL wisdom spectrum, Antonio Brown is STILL trying to wear his old helmet and the NFL is STILL saying 'no'! According to NFL Network 'insider' Ian Rapoport, the Raiders' wide receiver has lost his second grievance with the NFL, and "no further proceedings are expected." Given that the league AND the players' association are both saying the helmet's unsafe, it's well-past time for Brown to USE HIS HEAD!
Sergey Kovalev held on to his light heavyweight world title this weekend, besting Anthony Yarde by KO in the eleventh round. And with that win, hopes are high it sets up a bout between Kovalev and middleweight world champion Canelo Alvarez in November! At 36, Kovalev wants a couple of big matches – and big paydays – before heading into retirement. And Alvarez wants a championship belt in a fourth weight division. Let's make it happen!
And in MMA, Bellator 225 saw its fastest submission EVER! Aviv Gozali went straight for the kill and took down Eduard Muravitsky in just ELEVEN seconds! The moment the bell rang, Gozali ran at his opponent, sliding and securing the victory with a heel hook. There were a FEW raised eyebrows, since Muravitsky seemed to be planning to tap gloves with Gozali before actually fighting… but you know what they say: Nice guys finish last. That's the final bell on my Naked Sports Report! I'm Frankie Kennedy, and I'm outta here!
Click The Image Below For Streaming And Download Video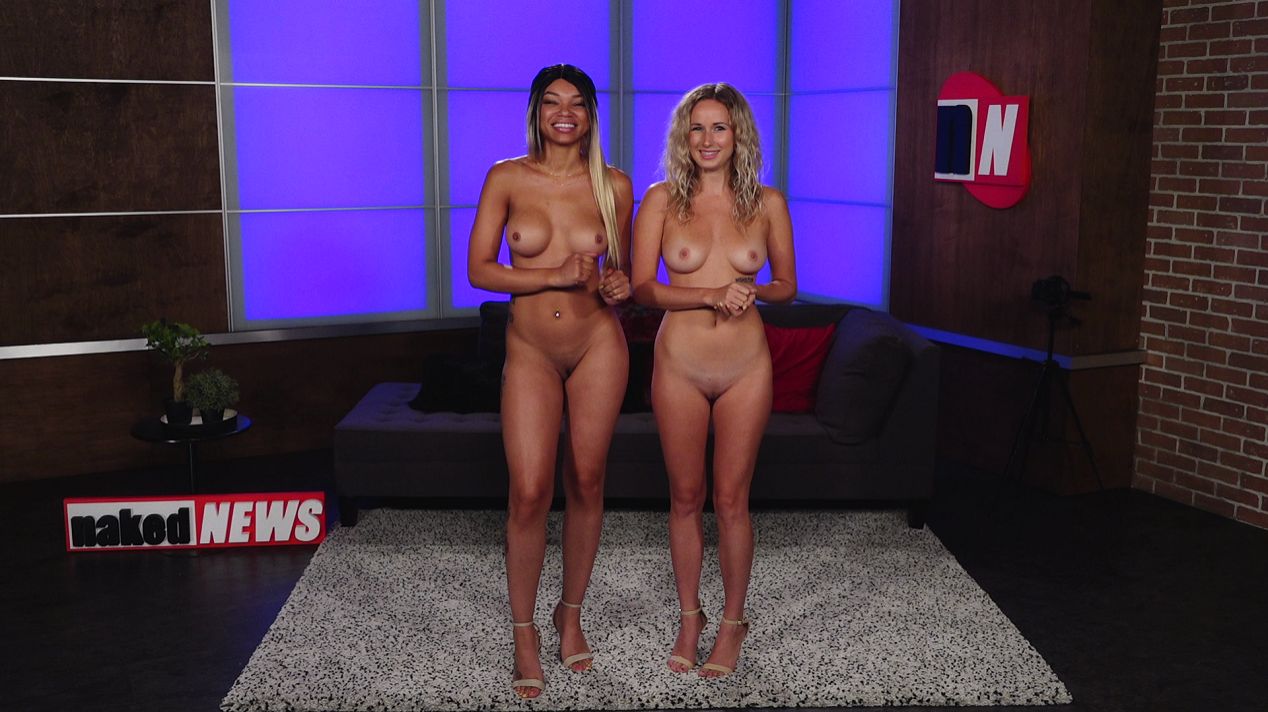 Popular searches to this page
naked news
naked news 2019
new
naked news blake shannon
indian