Naked News – Monday August 19, 2019
Transcript:
Welcome to Naked news everyone, I'm Eila Adams.
I'm I'm Isabella Rossini, and yes, it's good to be back!
What an amazing surprise when I saw that you and I were hosting today! So what happened, how'd you end up back here? Well, you've made a lot of people very happy with your appearance today. We've got Sports coming up and everyone is talking about the the heavyweight fight at UFC 241. Are you into UFC? Well, let's head on over to Frankie with all the highlights in her Naked Sports report.
Stipe Miocic reclaimed the heavyweight title at UFC 241 over the weekend. He stunned Daniel Cormier with a fourth round knockout. It was Miocic's first fight in 13 months after losing the belt to Cormier last July. His patience paid off though, because he's once again on top of the division.
Will Power raced to his 36th career victory with an Indycar win at Pocono. The race was cut short with 72 laps remaining due to severe weather. The victory however was be marred by this massive wreck in the very first lap, that saw a driver sent to the hospital. After multiple serious crashes at Ponono over the last few years, some drivers are calling for Indycar to stop racing there.
In Golf, Justin Thomas secured his first win in 12 months with a three shot victory at the BMW Championship. His victory moves him to the top of the FedExCup standings going into the Tour Championship. Tiger Woods unfortunately won't be part of the festivities after failing to reach the top 30 in FedExCup points.
Tampa Bay Rays pitchers made history Saturday night after combining to strike out 24 batters, with no walks. That's the most strikeouts a team has ever recorded without walking a batter. It took 13 innings and a 1-0 win over the Detroit Tigers to accomplish the feat with Ryan Yarbrough leading the way with 10 punchouts. Tampa was able to retire the last 20 hitters they faced before Mike Brosseau hit a walk off single to end the game.
And Atlanta Braves star outfielder Ronald Acuna Jr was removed from a game Sunday afternoon after not running out a single. The Rookie of the Year winner stood at the plate and admired a deep hit he thought was a home run, only for it to bounce off the fence and land fair costing his team an extra base hit. Acuna later said he had no excuse and respected his manager's decision to take him out of the game. That's all for Sports, I'm Frankie Kennedy.
Click The Image Below For Streaming And Download Video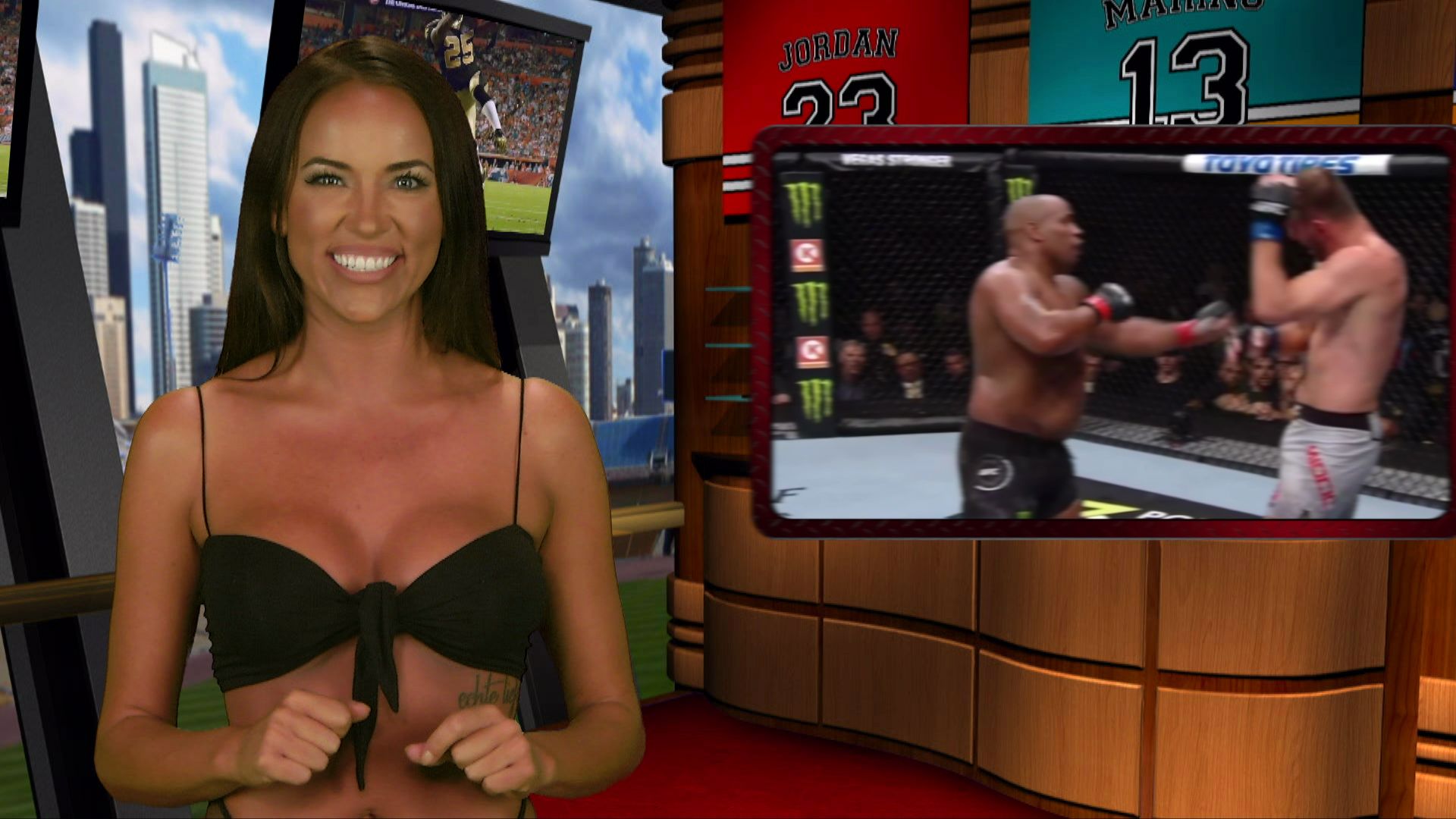 Popular searches to this page
naked news
naked news 2019
eila adams
isabella rossini
2019
naked
hospital
naked news august