Naked News – Inside The Box – Tuesday October 8, 2019
Since some people STILL think women aren't funny, here's Tia to show us the best way to prove them wrong!
Eila, even though series like Inside Amy Schumer, Full Frontal, and A Black Lady Sketch Show continually highlight funny ladies, our best bet of quieting the doubters is showing off EVEN MORE witty women!
And thankfully, I understand we're getting another show that'll do just that!
Yes we are! Netflix is continuing its comedy takeover with another STELLAR comedienne, the hilarious Iliza Shlesinger. Here's what's going on Eila. Iliza is best-known as a stand-up and the first female winner of Last Comic Standing… but she's about to get sketchy! In addition to an upcoming standup special, Netflix has given the green light to The Iliza Shlesinger Sketch Show. The six-episode first season is scheduled for next year and promises "absurd characters" and "insight into the female experience".
The much-anticipated Sylvester Stallone-Dolph Lundgren series has found a home at CBS. The International will be directed by Stallone and will star Lundgren as a one-man covert black-ops team working for the U.N. CBS has given the series a pilot order, but given the pedigree of the people involved, it's stands a pretty good chance of becoming a regular series.
Former NFLers Michael Griffin and Brian Orakpo will see their crazy story come to life in Cupcake Men. If you haven't heard the tale, the Tennessee Titans teammates ALSO teamed up on a cupcake shop in Austin! The series inspired by their story will be produced by Empire co-creator Lee Daniels and Good Morning America host Michael Strahan.
Another tough guy reality show is making it to air, this time on CBS. Called "Tough As Nails", it's being produced by Amazing Race host Phil Keoghan and will see "real people" with physically demanding jobs get tested for "strength, endurance, agility, and mental toughness." The series received a ten-episode order, and here's hoping the competitors are tougher than THESE nails!
Now it's time for our Stream This pick of the week. Goliath is an Amazon Prime legal thriller co-created by David E. Kelley that stars Oscar winner Billy Bob Thornton… so it's kind of crazy that it's as under the radar as it is! Some of that may be its genre-bending style, where courtroom theatrics bump up against truly surreal moments. That said, if you can embrace the chaos, it's one hell of a ride! Pretty great, right? Technically, our Stream This pick is Season 3… but if you haven't seen the previous seasons yet, start at the beginning. ALL THREE seasons of Goliath are now streaming on Amazon Prime. I'm tia Larose, and that's what's happening, Inside the Box.
Click The Image Below For Streaming And Download Video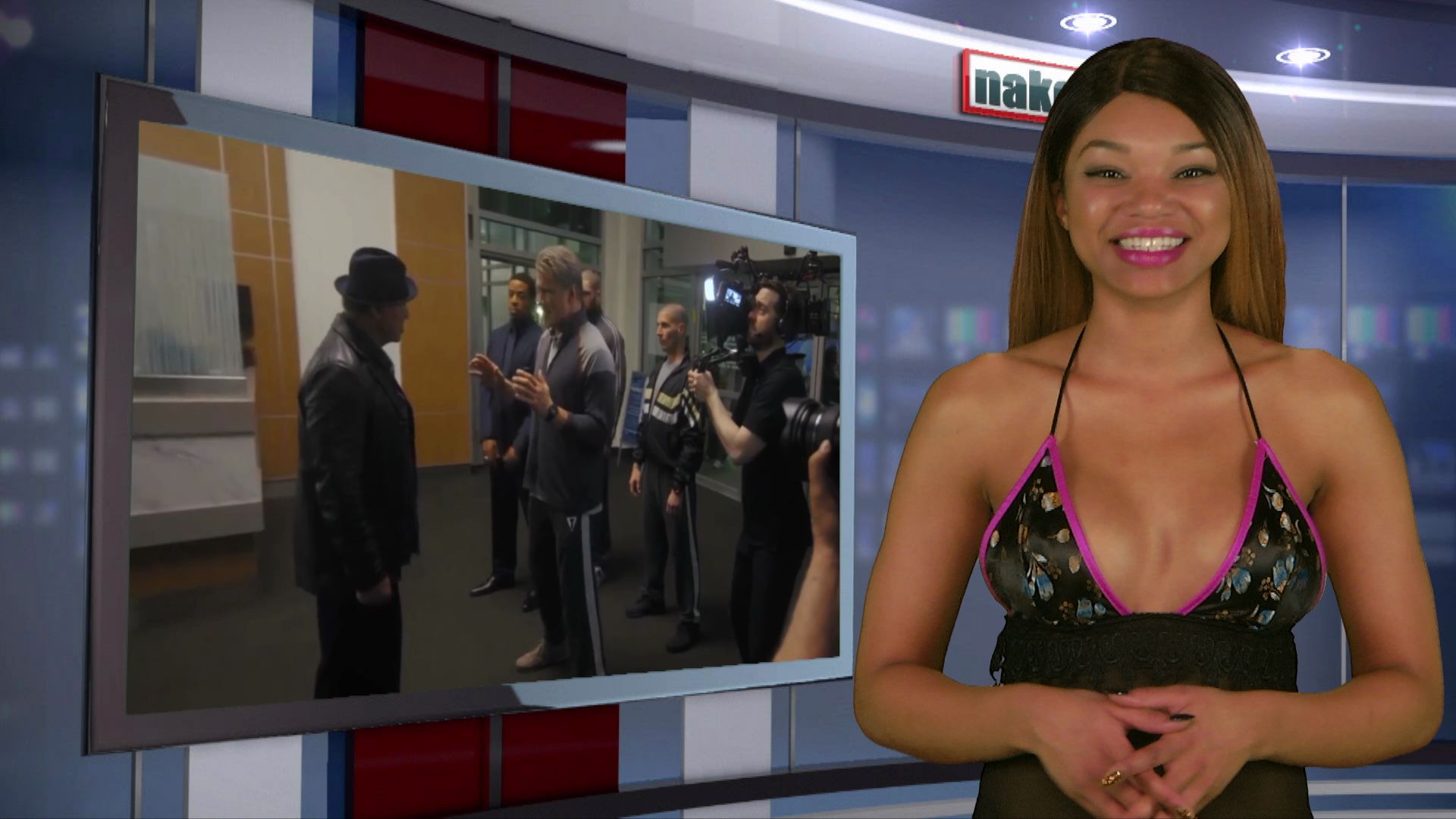 Popular searches to this page
naked news
naked news 2019
ali rose morning show