Naked News – Friday September 6, 2019
Transcript:
I'm Alana Blaire
And I'm Tia Larose, and you're watching Naked News!
Okay, Tia, picture this: We're in a horror movie, and all the Naked News anchors are in a remote cabin. Who dies first, who dies last, and how long do you think YOU last?
Well, one horror movie that everyone's excited about is IT: Chapter Two… but none of us are in it because we refuse to do movies without nudity!
That said, one of the stars DOES have a naked past!
That's according to our friends at Mr Skin. And here to show you is Frankie Kennedy in Hollywood Xposed.
Jess Weixler is in theaters with It: Chapter Two, but we'd be in Chapter 11 if we paid a nickel every time we watched Somebody Up There Likes Me! In the 2012 comedy, Jess was porn-ity in motion… especially since her naked run had a sizable break in the middle! Weixler, we LIKES HER!
Alexandra Daddario stars in Night Hunter, but if you're hunting for something to watch at night, we truly detect you'll love Alexandra in True Detective. In the second episode of the first season, her use of handcuffs is very ARRESTING… or should I say, a-BREAST-ing?
Amy Manson appears in the movie Edie, but if you want to see her with a little less clothes on, you should check her out in The White Princess! In the sixth episode of the Starz series, some handmaids get Amy partially undressed and thankfully someone's there to take her the rest of the way. No doubt about it: Amy's the Manson who gets our heart dancin'!
Carnival Row was our Stream This pick of the week, but thanks to Cara Delevingne, it may also be our CREAM This pick of the week. In her sex scene with Orlando Bloom in Episode 3, Cara doesn't only offer breasts, but also legs, thighs, and EVEN wings! All good reasons for putting 'watch this scene' on your BUCKET list!
And finally, Kirsty J. Curtis may play a character named Rosamund Sugarcunt on Harlots, but it took her until Episode 8 of this season to make her nude debut! Admittedly, we can't say this scene is the tits, but it is rather cheeky. Kirsty J. Curtis, we thank you for the Curtis-See! With thanks again to Mr. Skin, I'm Frankie Kennedy, and that's Hollywood Xposed.
Click The Image Below For Streaming And Download Video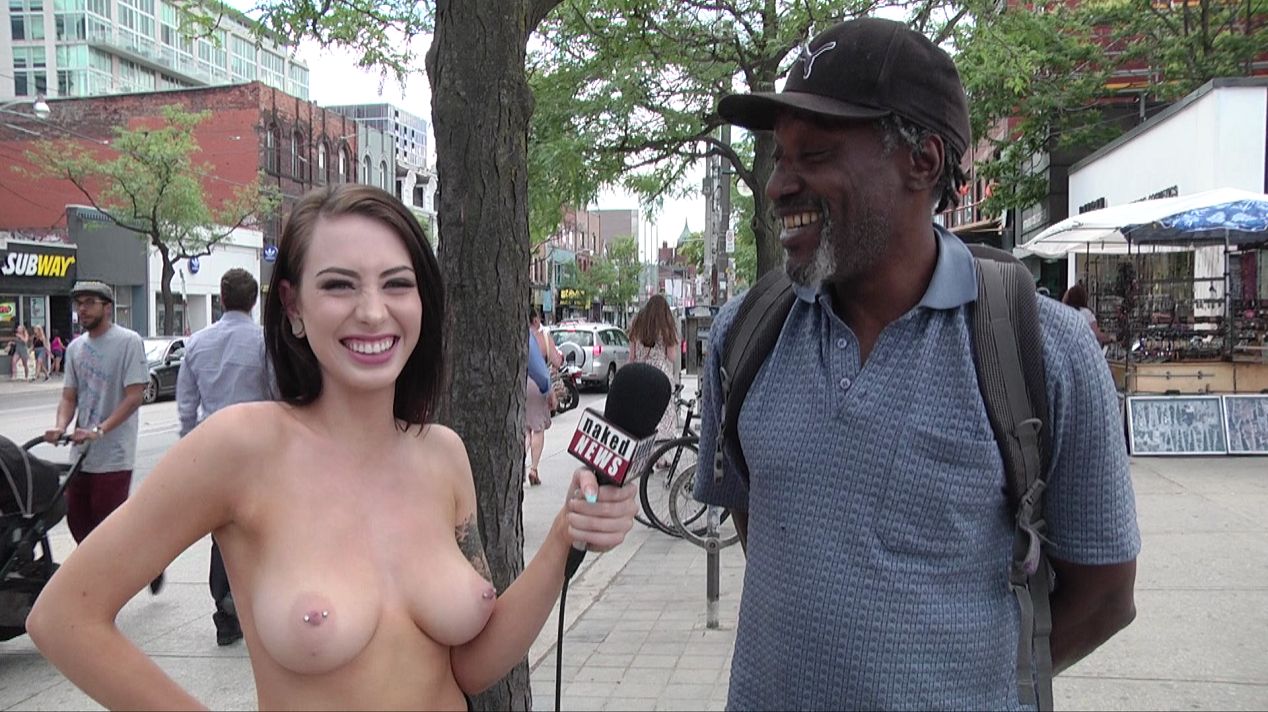 Popular searches to this page
naked news
naked
frankie kennedy
naked news 2019
alana blaire naked news
naked news september 6