Naked News – Entertainment – Tuesday October 8, 2019
That looks like it's going to be fun! Okay, next up, we've got Frankie Kennedy to reveal what's HOT in Entertainment! What's going on Frankie?
I've got a great big treat for our fans who love the booty Eila!
So basically, EVERYONE, then!
Yeah, pretty much! The notorious Miss BumBum World contest has just crowned its winner, and let's just say that it's SPECTACULAR! But rather then tell you about it, let me show you! This year's competition in Mexico City featured contestants from around the world, including Portugal, Spain, Australia, Canada, the US and more. But the prize-winning posterior hailed from BRAZIL, courtesy of Playboy model Suzy Cortez! This is actually Suzy's SECOND well-deserved Miss BumBum World title, since she also won in 2015. Contestants from France and Britain took second and third spots, respectively.
Speaking of bodacious bodies, Blac Chyna shared a jaw-dropping look at hers in a recent Instagram post! The reality babe was busting out of a strappy bit of Fashion Nova lingerie, and we're all fortunate that Instagram's algorithms didn't spot that naughty bit of nipple I think I see! The only downside to this pic is that we didn't also see her BACKside!
Kourtney Kardashian's POOSH Instagram account shared a pic of sis KHLOE that'll BLOW-e your mind! The pic's supposed to be promoting Khloe's Apple Music playlist, but it's her apple BOTTOM we're interested in! Can't get enough of that family's trademark booty.
We haven't heard much about Miley Cyrus in the last, oh, twenty minutes. But that's about to change! "We Can't Stop" looking at the pics she recently shared from poolside at Utah's posh Amangiri resort. Miley's legs go ALL the way up as she poses in a thong and teeny tank top, under the desert sun.
And finally, Bella Hadid has flawless breasts that simply cannot be ignored. Her recent photoshoot for POP Magazine is pretty cool, with its black leathers, wild hair, and chic aesthetic. But it's the shot she shared to social media that really POPS! Wearing just long leather gloves, those bountiful boobs are front and center – JUST how we like them! I'm Frankie Kennedy, and that's Entertainment.
Click The Image Below For Streaming And Download Video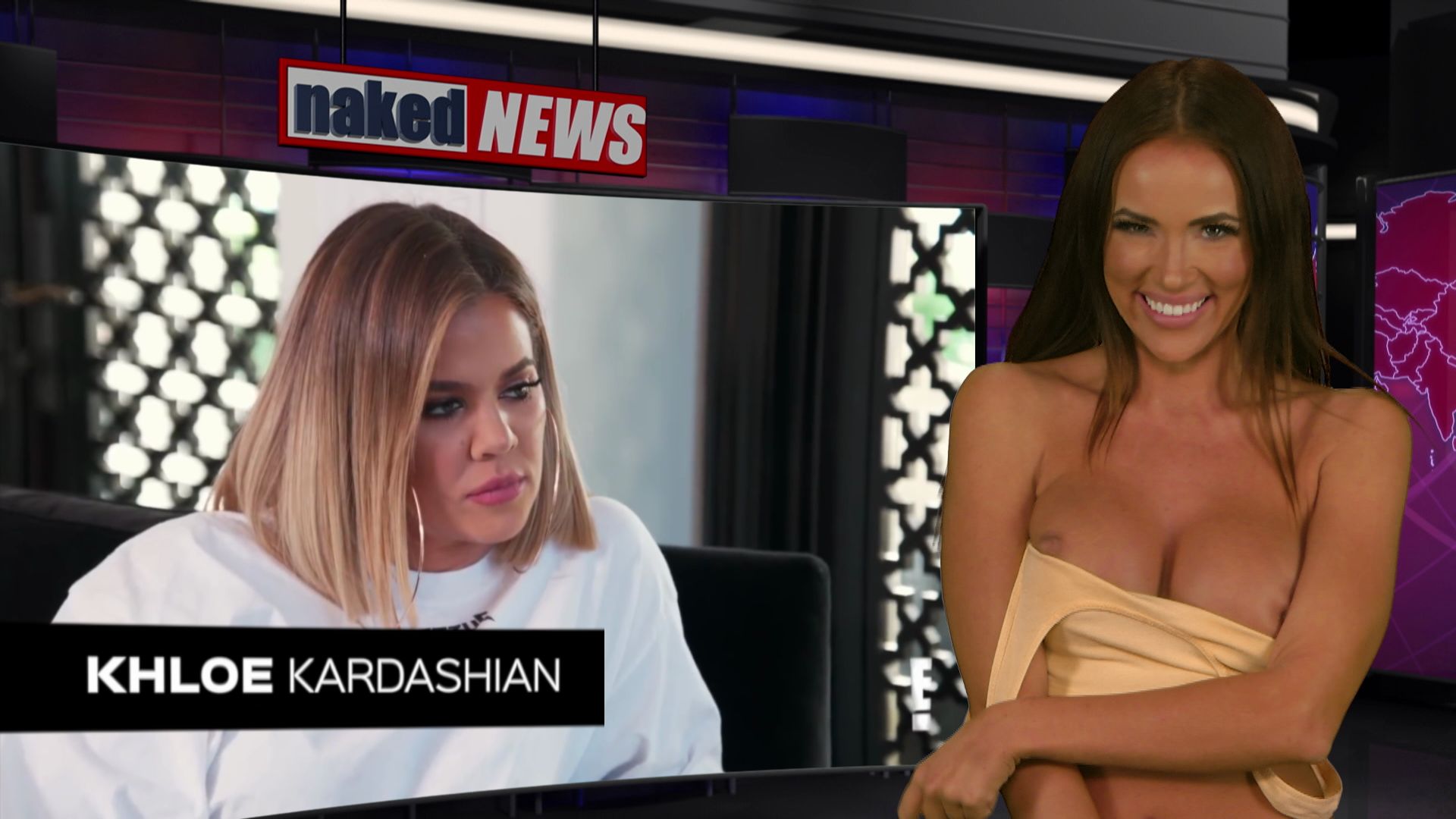 Popular searches to this page
naked news
naked news 2019