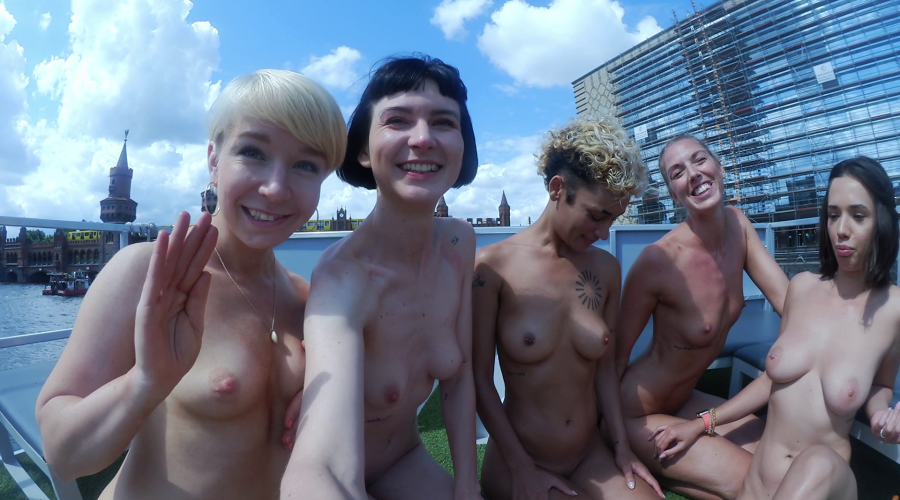 Ersties Special: Boat Trip – Fivesome on the River Spree
5 September 2021
In this sexy Special Lana, Jolie, Eve, Rink and Delfine are having an extremly hot fivesome on the deck of a boat on the Berlin Spree. Not only does our Ersties community get some sharp insights, but also some strollers from the shore.
For this Special exhibitionistic Ersties Lady Delfine invited her four favorite Ersties girls to a hot boat trip on the Berlin Spree. And you will see it is not only the weather that is extremely hot on this sexy excursion.
Lana, Eve, Rink, Jolie and Delfine spent a lot of time playing with themselves during the lockdown, so they can't wait to finally have sex with others again. And then immediately a fivesome! In addition, Jolie and Eve learned how to squirt and of course that needs to be shared. And not only with the girls themselves, but also with every person who happens to be gazing from the shore to the open boat. Because there is no cabin below deck here.
Boattrip Vlog
Boat Trip – Interview