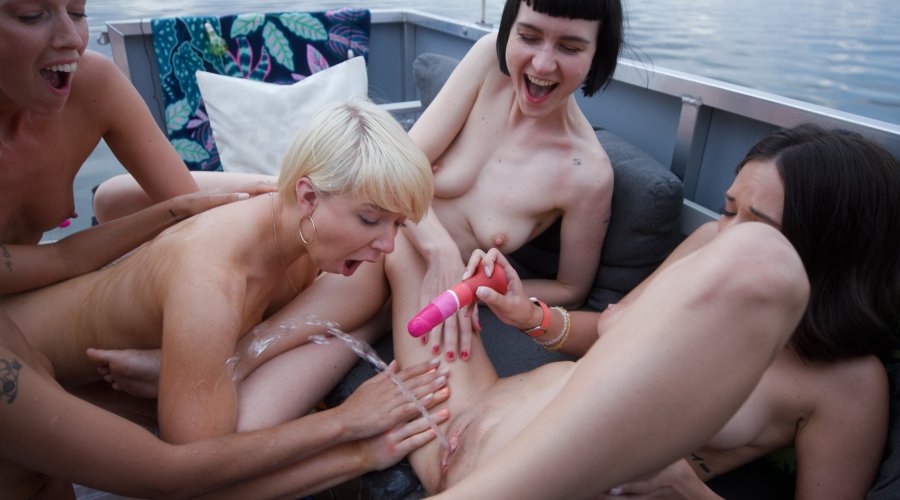 Ersties Special – Boat Party – The Swans are Watching
8 September 2021
Here comes the hottest part of this special boat tour on which not only does each of the five girls have sex with everyone without exception, but also Eve squirts and the girls use every toy that the gift basket has to offer. Finally, the strap-ons make the tour the highlight, while the swans circle around the boat.
Post interview – Putting the Orgy into Words
In our interview afterwards, Jolie, Lana, Rink, Eve and Delfine sit relaxed and happily wrapped in bathrobes around the toys, as if around a warming fire, and try to find words that best describe what they have just experienced with each other.
Boat Party – Action 2
Boat Party – Postinterview