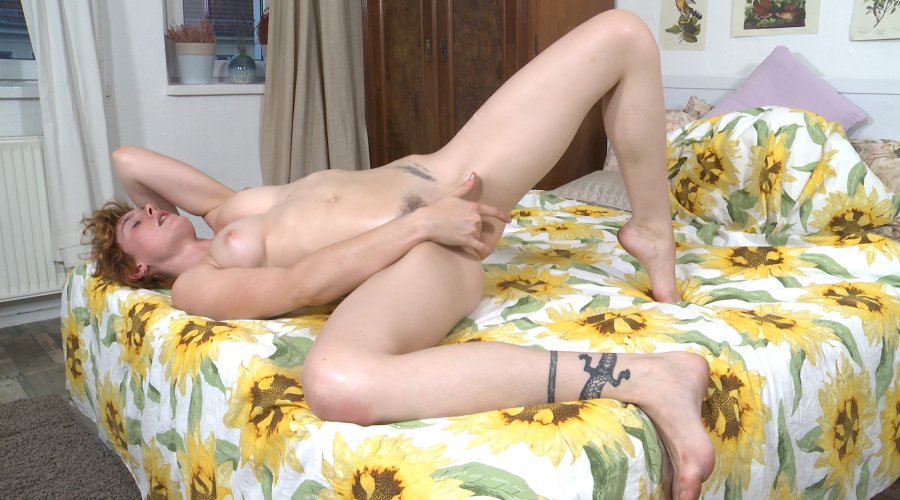 Ersties.com – The redheaded Zora from Berlin
7 April 2021
Usually it's the other way around and girls shoot their solo shoot before shooting with another Ersties girl, but Zora is different to other girls. Her uniqueness is what we love about the redhead and not to forget her gorgeous body that she likes to show off as well as getting off!
In her free time the 25-year-old works as a girl who provides self-made crêpes at festivals and as a bondage-professional that acts out her fetish in nature and at events. It's not that we didn't mention how interesting & stunning Zora is but… we did!
When talking about her sex life, we want to hear more about anal plugs and strap-ons with men and women, sex on a tree or just on her own. That Zora loves good and a lot of sex doesn't go without notice!