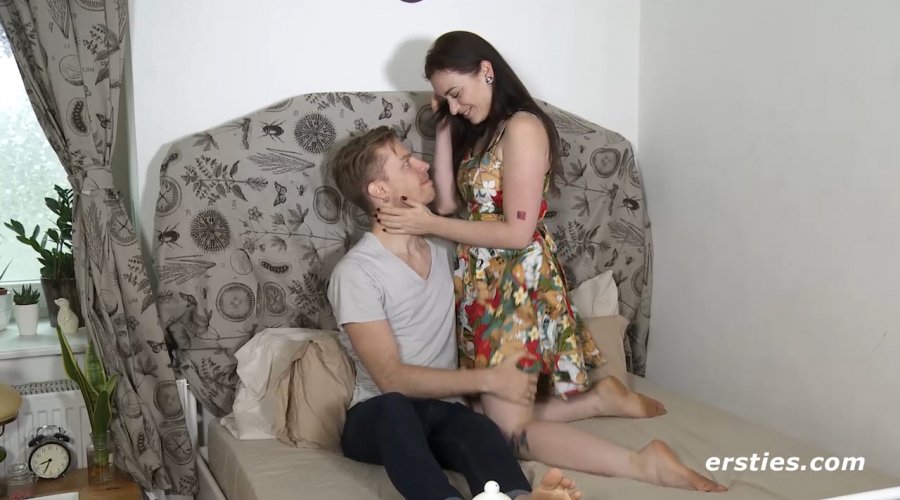 Ersties.com – So hot, so in love: Jack & Lenore
3 April 2021
Jack and Leonore are soon to celebrate their first anniversary – and they are still madly in love with each other. And these sweethearts still got it going on in the bedroom – oh my god! It's hard to not get jealous. Wanna try?
Sexy Jack left California about three years ago and is now working in Security IT – as far as we understand. But now his mission is to secure something different: the satisfaction of his girlfriend Leonore… and sometimes tat of other girls they invite for a kinky little BDSM night out.
But today, the cute couple wants to show us how much love they share, just the two of them – and our camera, of course! In Leonore's photo studio, they get very creative… Their foreplay is passionate and aggressive at the same time, and it's impossible not to get turned on while watching.
There is some very pleasant (and thorough) attention to her vagina we get to see here, and Jack makes it clear he has the skills to please lucky Leonore. He is a true expert when it comes to licking pussy, and we have to respect him for that. We stopped counting how often he made her come!