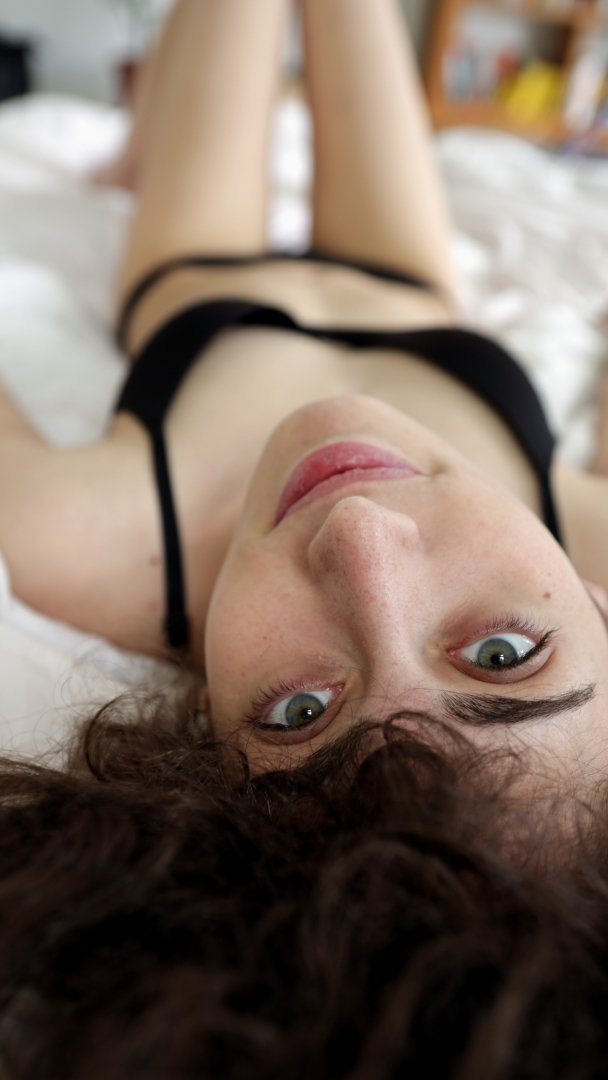 Ersties.com – Smart and Sexy: Katrin
30 April 2021
A sweet, cheerful and very creative curly head: Katrin is 22 and a real "Roman" gal. About one and a half years ago she came from Italy to Berlin and love it here. When it comes to sex she ha
Katrin studies at the theater academy and loves dramatic plays. Generally she is a really lively being and knows her way around when it comes to graphic design. Her first and longest relationship lasted about a year, and since recently she is a fresh-baked single gal. The first time after the breakup was very tough for her, but now she goes full throttle in regards of sex and eroticism.
She dreams of having sex in the ocean. Also having sex with two guys at the same time she would do again. She finds sex with women very refreshing because girls just know better when it comes to female needs.
She masturbates about two times a week. Because she totally digs visual influences; she always watches porn before she does it. Especially when watching two girls having sex with one guy, she can climax very fast. When in bed with a guy, she doesn't aim for an orgasm for herself. She enjoys it already just watching the partner climax. This really turns her on.
Interview with Katrin
Katrin in action part 1
Katrin in action part 2