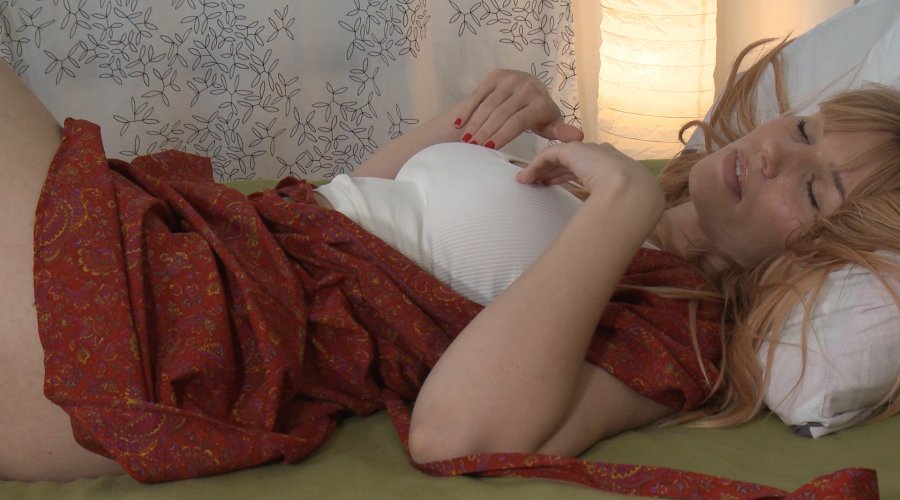 Ersties.com, Selina S. – About Role Plays and Squirt-Gasms
11 April 2021
Selina is back! For our last shoot she experimented with hot power play with Rylee – this time she's the star of the show and shows off her squirting skills.
Our hot Swedish music student is paying us another visit and sharing more about her sexual preferences: She likes being choked, but also enjoys taking others peoples' breath away, likes older men who are sometimes almost twice as old as her, enjoys threesomes, would like to organise private orgies and fantasises about teacher-student scenarios that allow her to explore her submissive side…
The stunning blonde also tells us that she'd be interested in more experiences with the same sex. She has been in love with girls before, but they weren't interested in sexual adventures with her, which is just crazy – who wouldn't want to spend a few hours in Selena's arms and touch that beautiful body of hers?
Selina visits Ersties for a solo shoot today and squirts until the sheets are wet… a hot shoot with a stunning woman who we just can't get enough of!