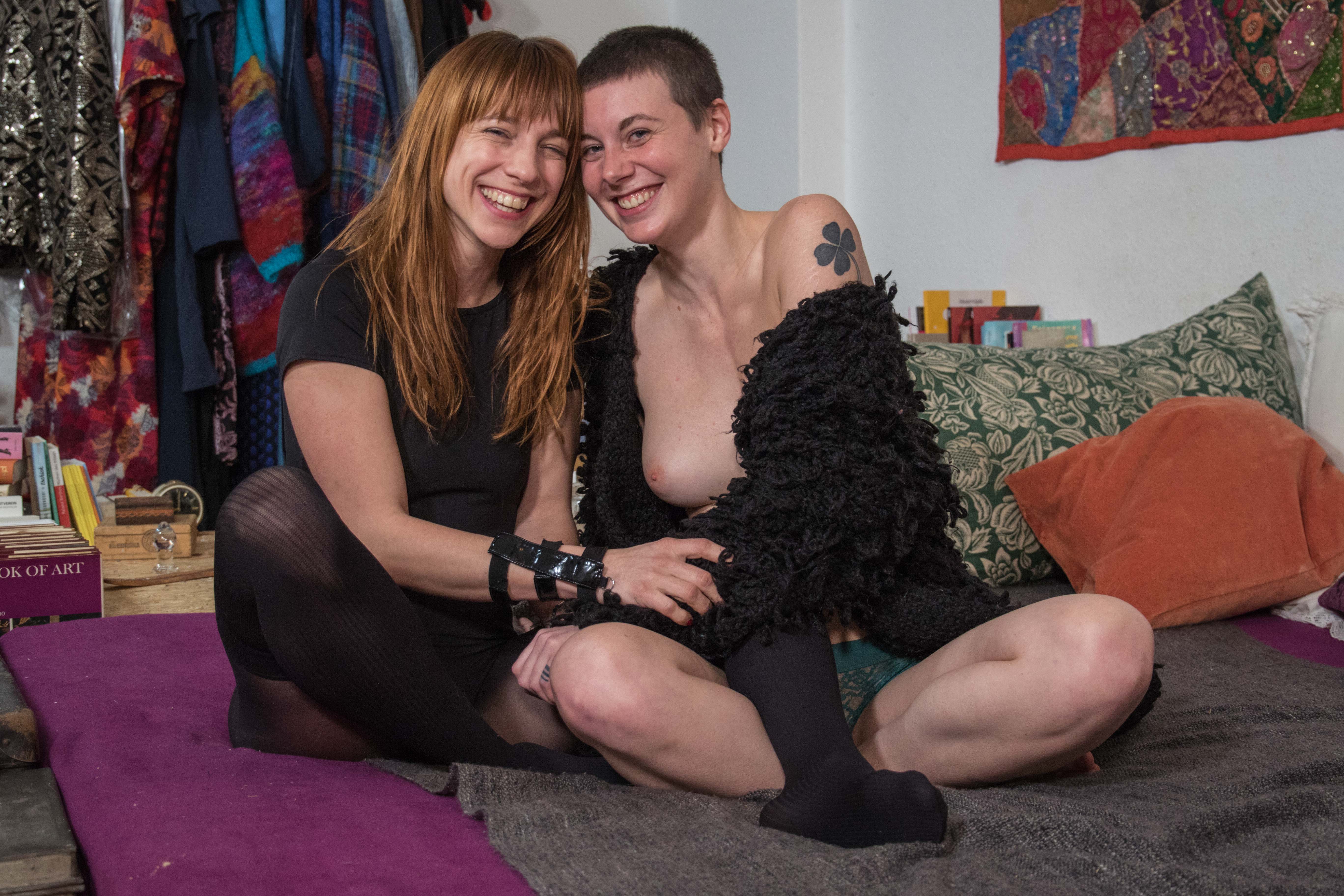 Ersties.com – Sandra & Zora, An intimate second meeting
6 April 2021
Zora and Sandra go very well together: one is a lover of all things bondage, the other describes herself as hedonist. Together they share a liking for kinky sex. They met before but here at Ersties it's their first time in front of the camera!
An intimate second meeting
With her short hair and unique voice, Zora from Berlin is a very confident, and gorgeous, young woman. Her hobby and full-time job are connected to her love for bondage. She can be booked for events, and it's not an insignificant amount either, she's a busy girl! She explains how bondage is all about trust and fear.
Sandra loves to live her life without working too much and just enjoys it as much as possible. Who wouldn't like to do that! Dancing, eating good food and going to kinky events (where she also met Zora) are her daily routines. She is also interested in bondage, for her it's more about creating something beautiful with the help of lust.
Both girls know what they want, how they want it and how to get it. Why not have fun with someone you just met and feel a connection with? And to combine this with a shoot at Ersties – they've guaranteed their best orgasm of the week!
View Gallery