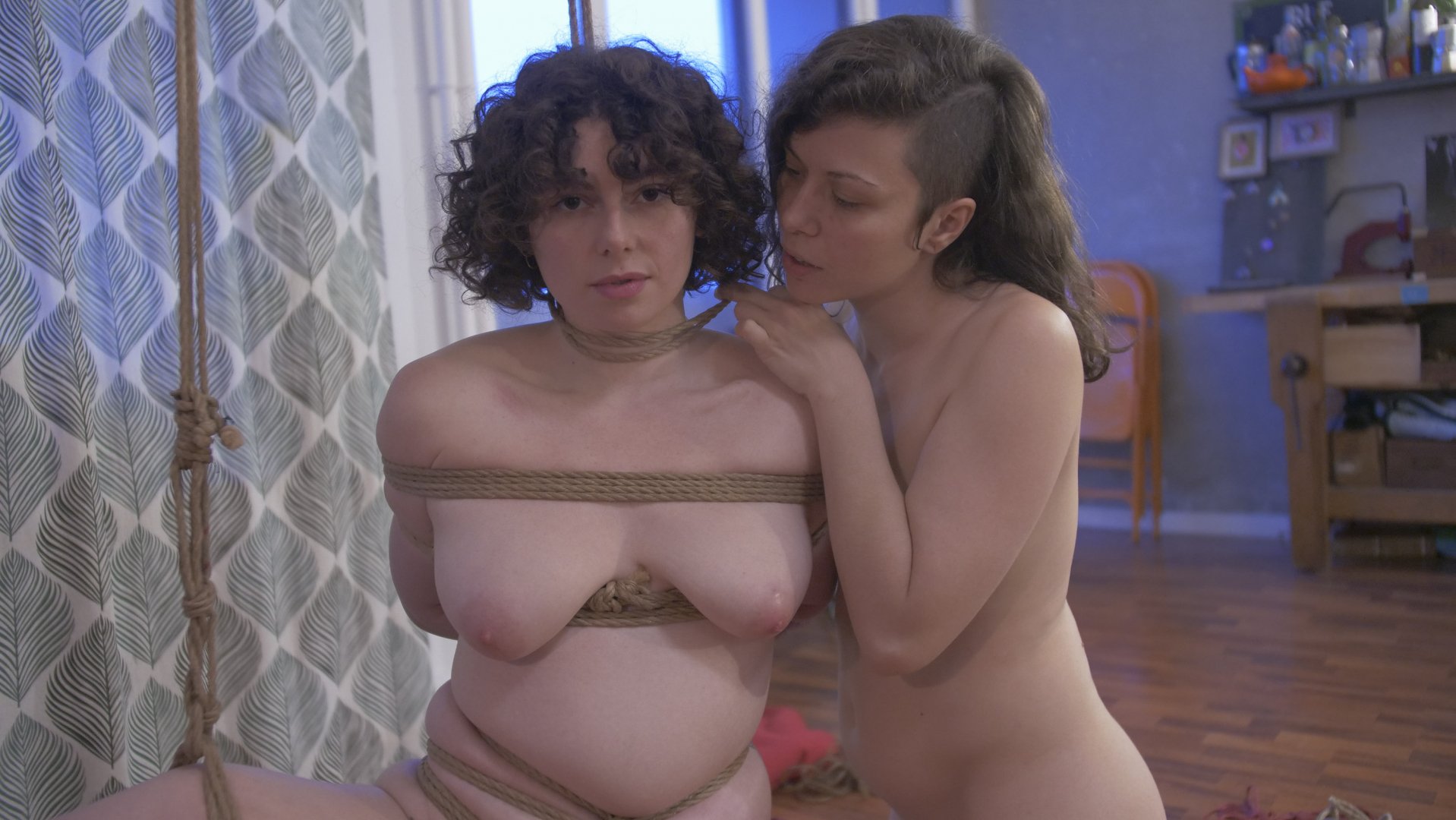 Ersties.com – Romy & Misungui – Intimate Moments: Subtle Bondage
8 April 2021
In this encounter, not only Romy is charmed by Misungui, but we are too, as Misungui works her magic. They play with being able to be submissive or take control. Romy and Misungui are so good at making their play erotic and sexy, it makes us tingle.
Today, sweet, curly-haired Romy visited Misungui in her Paris apartment. The girls are fast friends, and have known each other for five years. They decided to experiment and play with the idea of hierarchy and giving up control, which requires a great deal of trust. Although it seems strange, under certain circumstances, giving up control can give you an amazing feeling of freedom.
Romy gives all control to Misungui's practiced, virtuoso hands and the two young women show us how exciting it can be to have a clear division of submissive and dominant roles. Not only Romy finds it difficult to control her breath – we do too.