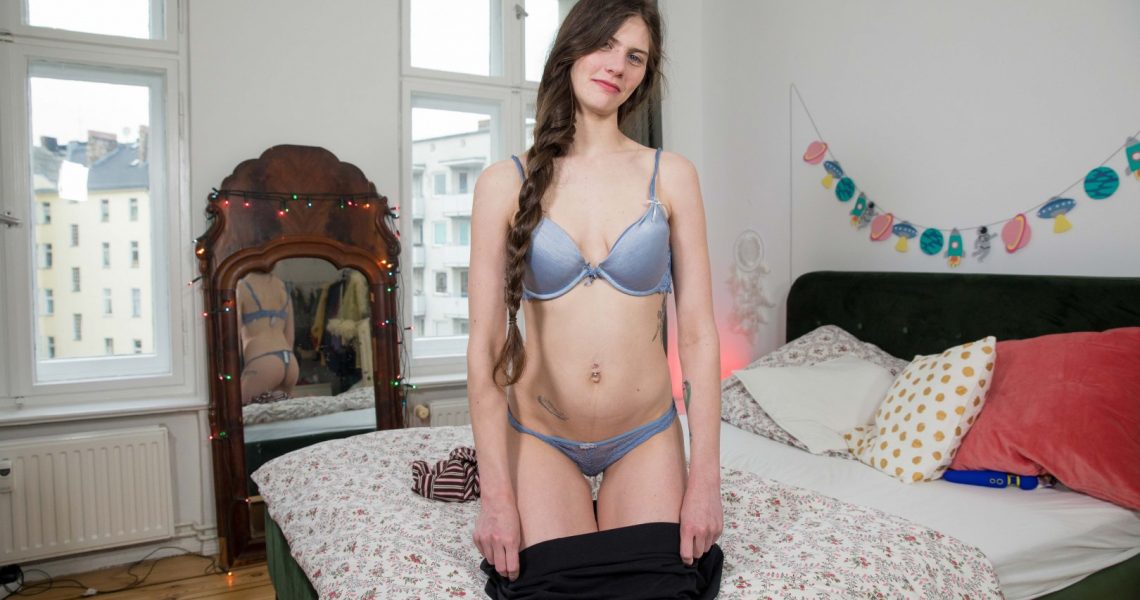 Ersties.com – Ramona It Has to Be Hot
4 March 2021
It doesn't matter whether it's anal sex, swallowing or sex outside, Ramona knows no bounds and is open to many things, incuding bisexual experiences. For her first time at Ersties, she's giving herself a hot experience, which is no less exciting for us!
26-year-old Ramona was brought to Berlin from Düsseldorf by her desire to try new things. She also likes the liveliness of Berlin, and of course she came to meet us for an exciting shoot.
Ramona likes it hot rather than cold. Her favorite temperature is 104 degrees farenheit in the sun. For Ramona, there aren't any no-go zones on a sexual level; she likes it exciting! She's very sexually active with her husband, and their sexual inventiveness and discovery is yet to slow down. Sex in a cinema is a fantasy that she would like to experience in the near future. Up till now she has been exclusively heterosexual, but is very curious and open to having bisexual experiences. Ramona, we look forward to seeing what happens!
Interview with Ramona