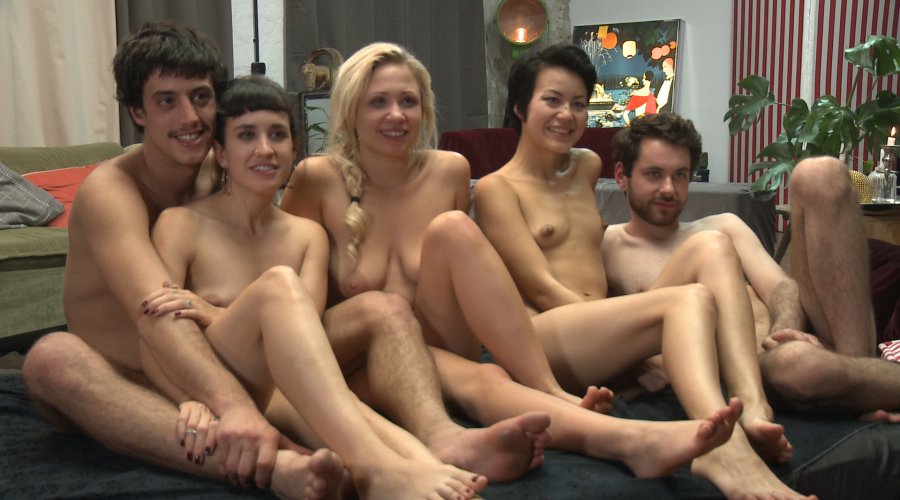 Ersties.com – Oral Workshop
18 May 2021
2 willing students, 2 very lucky 'training objects' and 1 experienced Teacher spent the afternoon learning all about the joy of giving head. A practical lesson of course… which predictably built to an Orgasmic Oral Sex orientated Orgy!
Best Blowjob techniques by Gabi
You know Gabi from previous Shoots at Ersties, so we're happy to say, she's back! This time is very special, Gabi is the teacher for our Oral Workshop.
Giving and receiving pleasure through Oral Sex – to be intimate but at the same time having a naughty feeling – is the most exciting part of sex for her. That's the reason she'll teach Yumi and Constantina and their "two training objects" Dante and Dave all about the art of giving head!
Gabi shows them all the tips and tricks for sucking dicks, as well as the beautiful art of going down on a woman. This is a practical workshop after all!
And, of course, as with most things at Ersties, the shoot descended in to an Oral Sex filled Orgy!
Oral Sex Workshop Interview
Oral Sex Workshop Part 1 of 2
Oral Sex Workshop Part 2
Oral Sex Workshop Interview After Sex