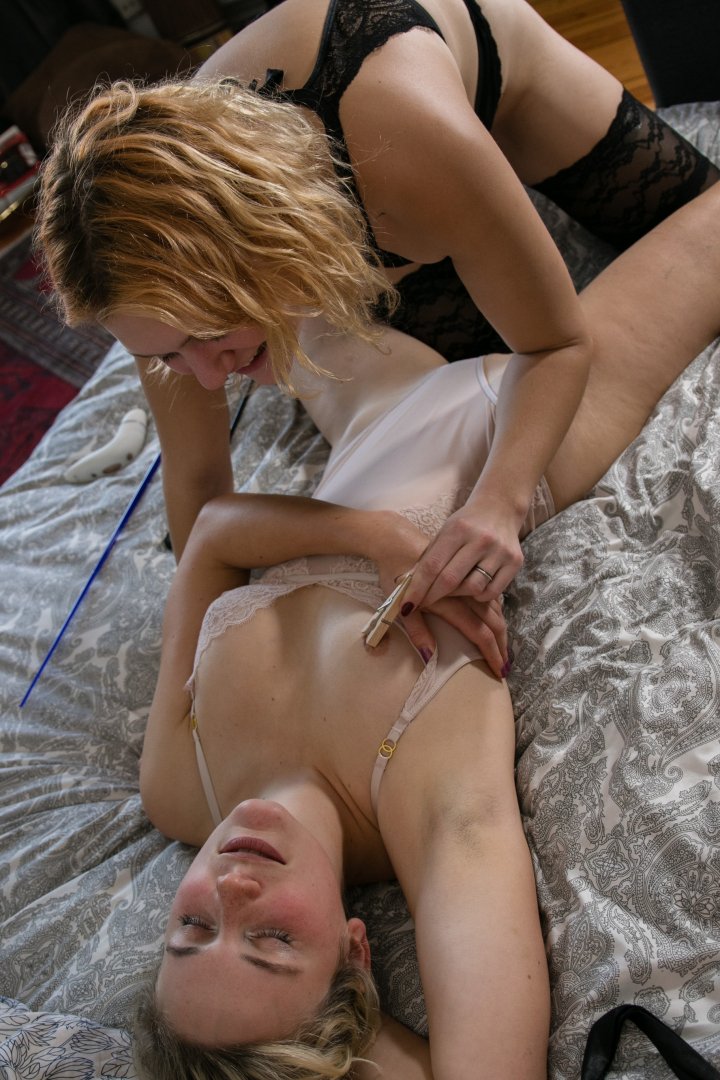 Ersties.com – Mia S & Joy R – Painful pleasure
25 April 2021
Sexy showdown with Mia and Joy
These two students have sex like an angel with the devil: When they play together, Mia and Joy love to engage with BDSM stuff: whipping, beating, nipple clamps – the sound of these words lights up their eyes.
Most of the time, Joy takes on the dominant role, but when the two girls invite boys to their bedroom, they both love to dominate. "We've already driven a few men to the brink of madness together," says Mia in their interview.
Fortunately, our Ersties slogan is: Show, don't tell! Something Mia & Joy were more than happy to do!
Interview with Mia S. & Joy R.
Mia S. & Joy R. in Action 1
Mia S. & Joy R. in Action 2