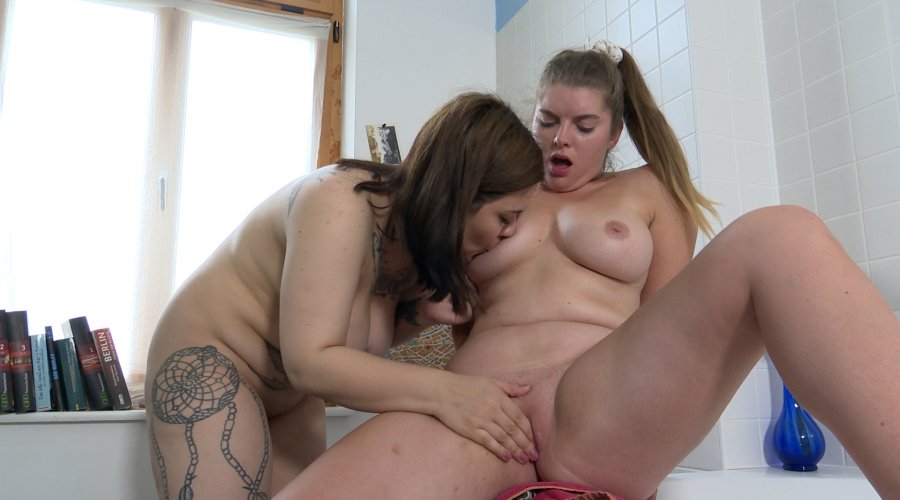 Ersties.com – Marina L. & Natascha – Bed, Bathroom and Balcony
14 September 2021
Sex with a partner is about more than just a quick climax. The physical communication, the exchange of feelings and the build up are part of the excitement. It becomes intense when there is a deep connection, as is clearly seen between Marina & Natascha.
Natascha and Marina are made for each other. It's not because both women like dogs and have dogs themselves, although it's a nice bonus. The similarities they share are not just on a superficial level, they run much deeper than that. They share an emotional connection. If one comments, the other agrees. Natascha and Marina are simply two beautiful women who share similar thoughts, passions and interests… including an interest in each other!
This leads to exciting sex between them. Natascha says sex with a stranger can be exciting and lustful, but really deep and exciting fun for her is more likely to happen with someone she knows and understands. Marina thinks the same, and we can't say we are surprised at that.
The two women love each other in bed, in the bathroom and with words on the balcony. It's the first time Natascha is with a woman in front of a camera and for Marina it's her first time in the bathtub. Just as intensely as Natascha finds her first experience with a Magic Wand, Marina finds the shower head and Natascha squirting insanely exciting.
Interview with Marina L. & Natasha
Marina L. & Natasha in Action 1
Marina L. & Natasha in Action 2