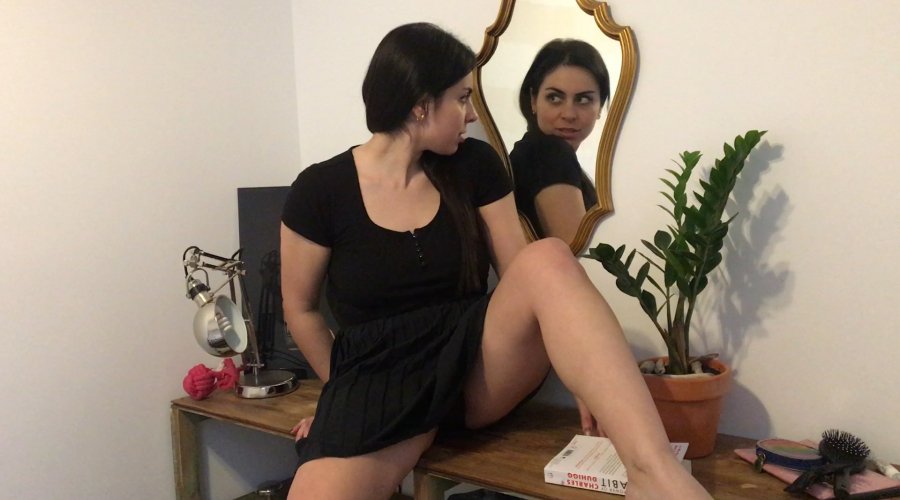 Ersties.com – Maria R. – Intimate Moments: Changing Sexual Desires
30 April 2021
Maria wants a society that enables us to live out and enjoy our sexual desires. In her opinion, this requires openness in dealing with your own sexuality. Maria takes the first step. She enjoys it. We do, too.
Leaving her hometown and moving to Barcelona has turned the young Argentinian Maria from submissive to dominant. Staying in foreign places can make you discover yourself in new ways, as Maria shows us in this Intimate Moments shoot.
Maria thought she was a submissive person until she started attending sex parties. She is particularly interested in BDSM, and not just because of the extravagant clothes, but because she can discover and try out a new, more dominant side of herself.
Maria wants a sexually open society and likes to surround herself primarily with people who openly share their sexuality with others. She has already met a couple and had a threesome with them and next she wants to experience a threesome with two men. Just the idea of being intimate with two men who also have sex with each other makes Maria very horny. Us too, by the way.
Interview with Maria R.
Maria R. in Action 1
Maria R. in Action 2