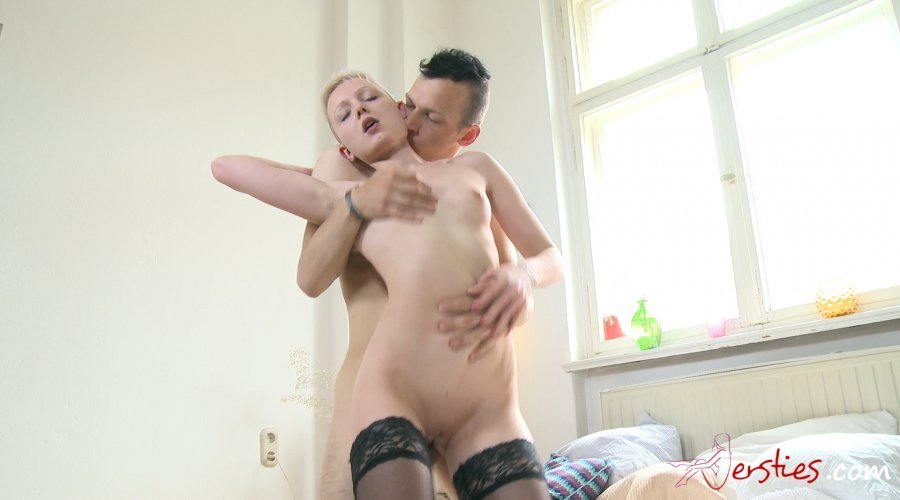 Ersties.com – Lovebirds: Vincent & Sophia
27 March 2021
We wanted to do an interview with Sophia and Vincent, because sex plays a big role for both of them. After all, sex is how they really first really got to know each other. Over time, it's turned into more of a kind of permanent display of affection.
Vincent (25) studies math in Greifswald, and Sophie (25) studied psychology. They've been a couple for two years, and now as before, their sex life is, well, lively. They are careful not to see too much of each other. But when they do, things go swimmingly. No matter where and how – even after this time, they two are still crazy for each other.
At first, it didn't seem at all like there could be something between Vincent and Sofia, but it all turned out quite differently… Vincent always found Sophia strikingly beautiful. But a bit too serious for his liking. And that's why he never dared to approach her. She felt quite the same. Somehow Vincent never thought of Sophia as a sexual being, however beautiful she was. But their interaction never went beyond business matters – planning and organizing events and concerts. Till one evening together when they were at a party together, and alcohol came into play.
Originally Vincent was planning to go abroad. So it seemed clear that this was just a one-night stand, that nothing could develop from it. Now the two are firmly anchored in Berlin. Whenever possible, they are together – in bed. "I'm always astonished how much you're into me," Sophia says to Vincent. And a declaration of love is echoed back. Love is in the air! Along with something else…