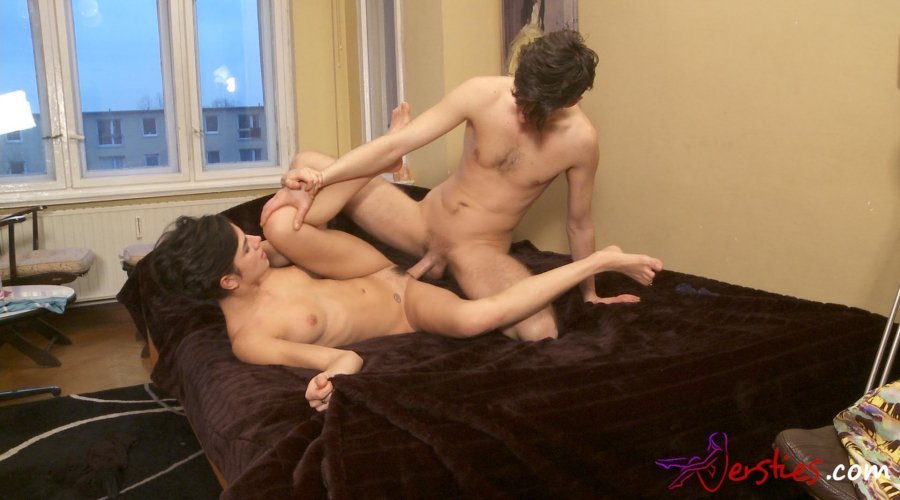 Ersties.com – Love Can Be So Hot: Cleo & Frank
20 March 2021
Frank (27) studies biophysics and has only been dating Cleo since August. He particularly loves her "little chicken butt", he tells us. And her charming smile and eyes are one of the first things he noticed when he first met her.
After their first date, the two spent a whopping four days together in bed. And in general, good sex is immensely important for the couple. Also important is that the chemistry is right and that they each stick to what they both like within the relationship. At any rate, Cleo and Frank have so much fun together. During our interview, you can definitely sense how much both of them are looking forward to their upcoming amorous play. Of course, they don't need sex toys for that. Because Cleo much more prefers being able to stroke, indulge and caress his real "toy".
Aside from that, what and how do both of them enjoy things? There's nothing more they'd like to do than show us right now, in front of the rolling camera…!