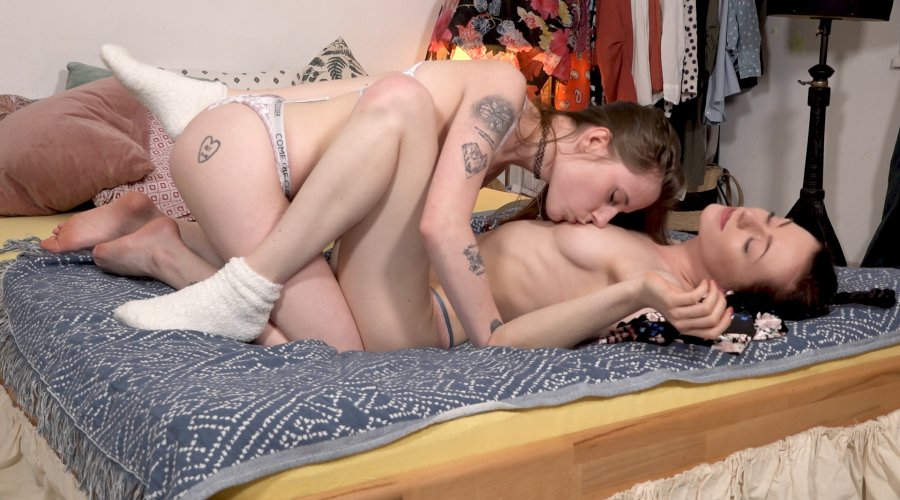 Ersties.com – Lisa M. & Sam: Truth or Dare?
30 April 2021
Truth or Dare with Lisa M. and Sam is a fantasy that was always in our mind's eye. The sparks between both Ersties girls were so intense that before the shoot they couldn't wait to touch every part of each other, and after they couldn't keep their hands …
Lisa M. and Sam from Germany are what we call a perfect match! It is undeniable that both gorgeous girls enjoy each other's company and were very happy to shoot this special video. Lisa planned a little surprise for her friend and the outcome of that game is as incredible as we were expecting!
Both ladies have shot with us before and it's always a pleasure to see what's next with them… like today on their first shoot together! Sam is positively delighted by Lisa's aura and erotic voice and Lisa is very attracted to her friend's look… the best recipe for an awesome day!
If you want to see pussy licking together with great orgasms, then this shoot is the perfect opportunity! Be inspired by a Truth or Dare game that arises from your fantasies!
Interview with Lisa M. & Sam
Lisa M. & Sam in Action 1
Lisa M. & Sam in Action 2