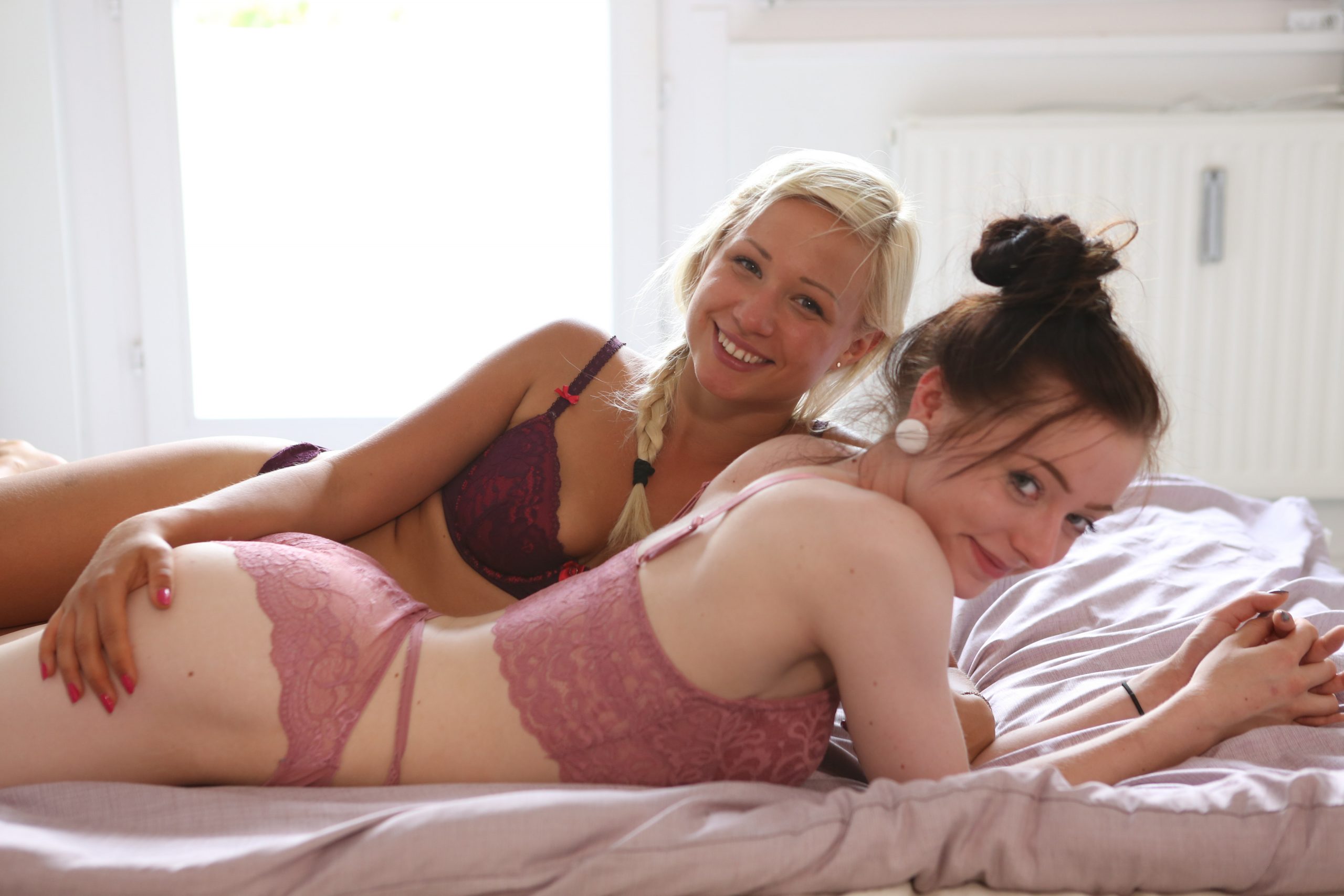 Ersties.com – Lisa M. & Gabi – Sex in Deep Harmony
3 August 2021
For Lisa and Gabi there couldn't be a better choice of partner. With a giggle they tell us how wonderful their sexy shopping experience was and that it ended more intimate than expected. A thrilling day that you'll enjoy as much as they did!
The feeling of being attracted to somebody can drive you wild… and especially when you know the other person feels the same. When Lisa from Hamburg and Gabi from Berlin met, they couldn't stop smiling. Very contagious smiles, we're sure you'll agree!
For Lisa, visiting Berlin is always a great experience. It's much more open-minded and she prefers this mentality. The icing on the cake this time was meeting Gabi and having a day full of girly things… These two extremely sexy girls are on the same wavelength and just by watching them you can sense a special connection. So, who knows what their future with Ersties will bring?!
Interview with Lisa M. & Gabi
Lisa M. & Gabi in Action 1
Lisa M. & Gabi in Action 2
Lisa M. & Gabi Pictures