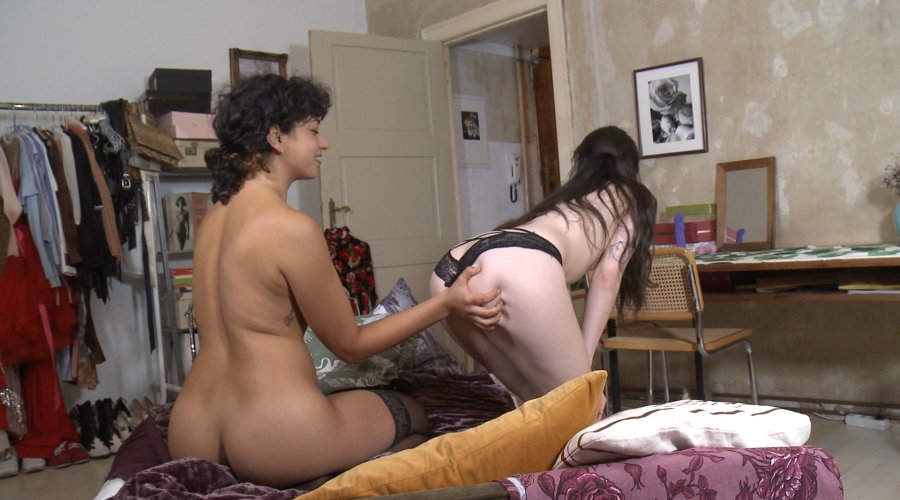 Ersties.com – Lexi and Katie A. Like it Pink…
16 March 2021
This shoot with Lexi and Katie A. is so intense that you don't want to miss a second of it. Both gorgeous ladies just love to fuck, and we are honoured to have captured the first girl-girl experience for this German with sex-hungry Australian girl Katie!
Today's shoot is a dream come true for 28-year old Lexi. Although she has been living in Berlin for five years, she's never had the chance to have sex with another girl… until today! Katie A. from Australia can count herself and us lucky to shoot a special video like this.
When fucking with Lexi, laughing is not forbidden. It suits it, as well as her masturbating while her sex partner gives her pleasure. When she's on her own, the German loves to masturbate a few times a day. In this shoot Katie is allowed to experience all of this and the results are… intense!
26-year old Katie likes variety in bed and that's the reason she tried out a lot of things. However, it is her first time "deflowering" a woman as it is for Lexi to fuck a woman, so we are very excited for you to watch this shoot of both our fair and beautiful Ersties girls.