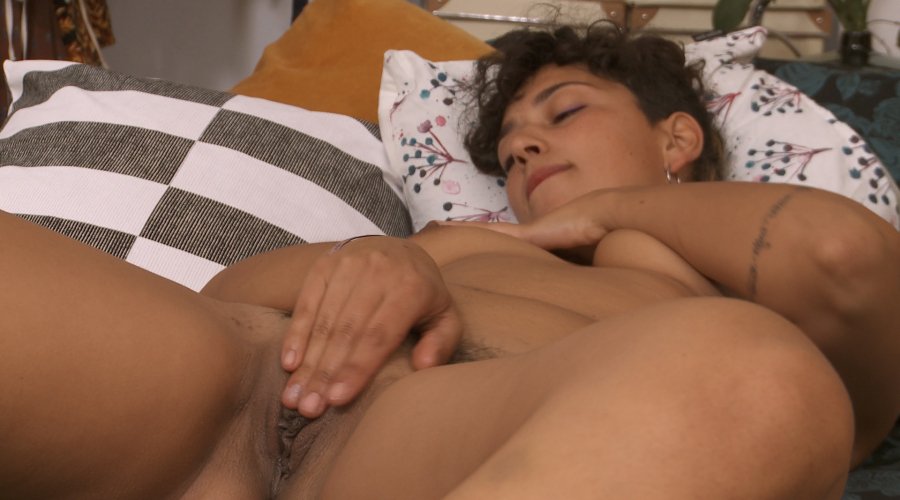 Ersties.com – Lexi: A Powerful and Confident Feeling
6 March 2021
It is obvious that 28-year-old Lexi is a natural beauty that fascinates us with her big smile, curly hair and self-confidence. The German girl knows her likes and dislikes very well, and tells us why swimming naked, should be a common rule. In her bedroom things can get rougher (with one boyfriend) or slower (with the other lover). Masturbating though is what Lexi likes best and how she does it is what you'll see in her shoot!
If you know your Body, you know your Orgasms
For Lexi who is living in Berlin, self-confidence is one thing that is important when discovering great orgasms. In short: know yourself and your body for thrilling orgasms. And that's what the German girl does! And we are happy to see the result in her first shoot for Ersties!
Ever had sex in a peep-through hammock? For advice, ask 28-year-old Lexi because it was one of the most thrilling experience she ever had! In general, the natural beauty is into bondage and other kinky stuff and is happy to share it with her partner. And when not with him, Lexi spends her time with another lover…
Today though, it is all about herself, her gorgeous body and beautiful pussy. For some more fun she brought two of her favourite dildos. A stunning shoot with even more stunning orgasms!
Photos