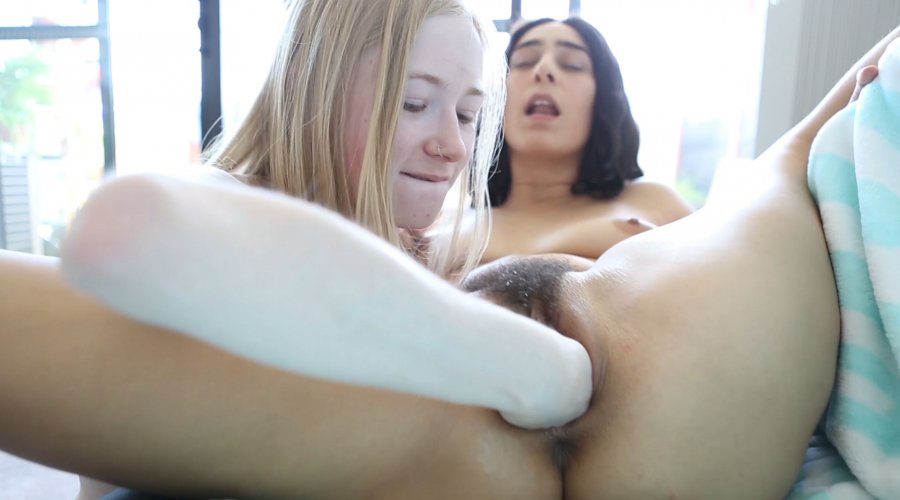 Ersties.com – Layla S & Violet – These Two Make Such a Team
10 June 2021
Violet woke up the morning of her shoot with Ersties and thought to herself: Today, I want to feel a whole hand up my pussy! Good thing for her, then, that Layla was down, recently having mastered the art of fisting…
There's a first time for everything: and today's premiere involves two hot Ersties ladies and lots of moaning. That's because Violet gets fisted for the first time on camera. In the middle of foreplay, she tells the cute Layla that she's been craving this kind of adventure for a long time.
Layla is not shy and immediately agrees. It's also fun to watch a pussy get stretched like that, especially when the one getting fisted is squirming around so lustfully.
But don't worry: whatever kind of play you're into, you'll dig this clip featuring Layla and Violet. If you like girl-on-girl action, you'll love watching their sexy, fun-filled session!