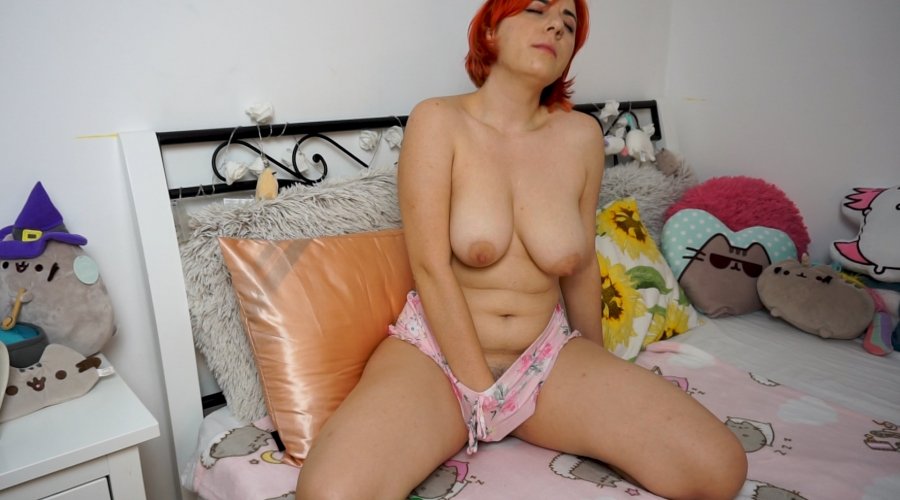 Ersties.com – Kriss R. – Intimate Moments: Bedtime Stories
2 September 2021
Kriss makes our nerd hearts beat faster: The sexy redhead is totally into Star Wars and Marvel comics. How much we wish to chat with her about her favorite superheroes! It stands to reason that Kriss prefers to relax in bed with a book and a cup of tea.
Her reading today seems to ignite the imagination in particular: Slowly Kriss' hands wander over her breasts and between her legs… After extensive caresses she grabs her favourite vibrator and gets going. However, her shoot reaches true intensity with her glass dildo, which gives Kriss a wonderful orgasm.
Interview with Kriss R.
Kriss R. in Action 1