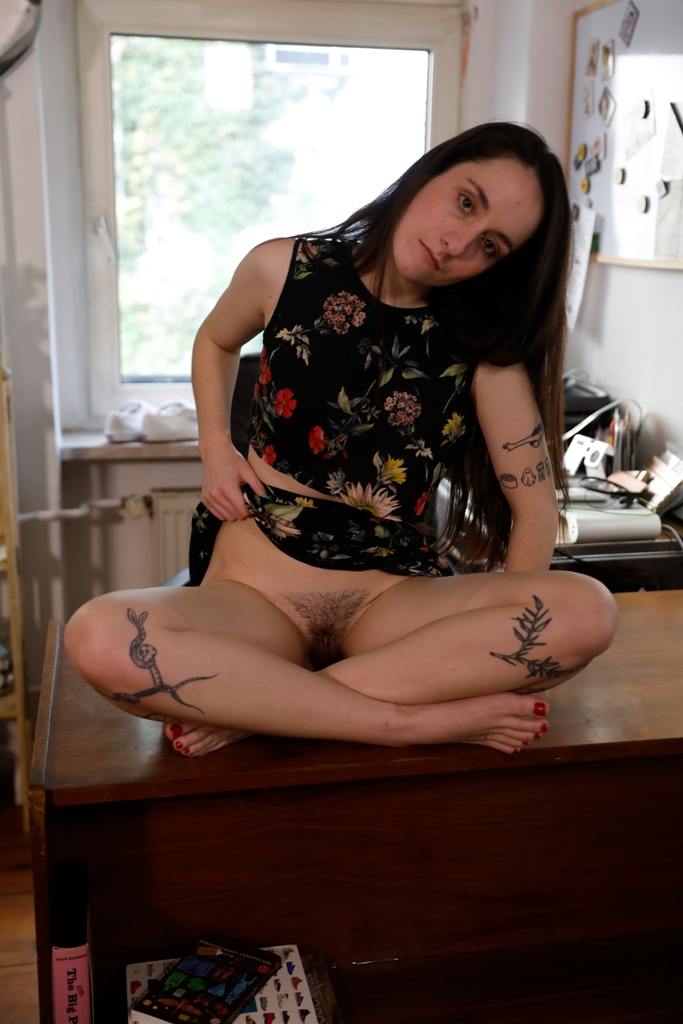 Ersties.com – Katie A. – Katie knows how to use a penis
8 March 2021
Role Playing, BDSM, Strap-Ons, Threesomes, Pansexuality, Gender-Positivity, Sex-Positivity, Polyamorous Relationships – Katie's sexual experience is rich. She takes her sexuality into her own hands and knows how to bring herself to climax.
26-year-old Katie from Australia has been living in Berlin for 6 years now. If she could choose a superpower, she would like to fly absolutely everywhere, of course. The idea of environmental sustainability in this also plays a role for Katie. So it's very fitting that Katie sews her own clothes, and we think her self-designed skirt and top look mega cute.
A sweet outfit for a confident person. Katie knows what she wants and she has several partners for it. Variety is important! Porn is exciting for her when there are at least 3 people who do it together.
Katie's sexual-experienced world is big: role playing, costumes, BDSM, pansexuality, polyamorous relationships… and Katie definitely knows how to use a strap-on.
Photos