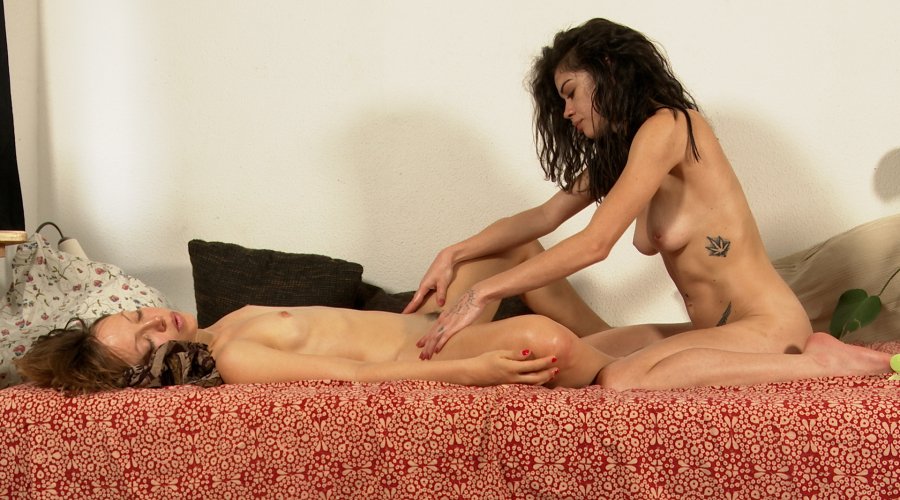 Ersties.com – Josefine L. & Tabea – With Tantra to Climax
31 August 2021
Josefine and Tabea get very close with a lot of oil and plenty of tantra massage. They both give each other such sensual and pleasurable massages, that there are happy endings all around.
Have you ever wondered what a tantra massage feels like? If so, this rendezvous between Josephine and Tabea is for you. Josefine has invited Tabea to her home to give her a tantra massage. Tantric massage is about pleasure and sexuality, and as Tabea told us afterwards, it was so pleasurable, Josefine gave her an amazing orgasm. Because at Ersties, the masseuse also gets her pleasure in the end, Tabea brings Josefine to orgasm with a sensual massage in return.
Interview with Tabea & Josefine L.
Tabea & Josefine L. in Action 1
Tabea & Josefine L. in Action 2