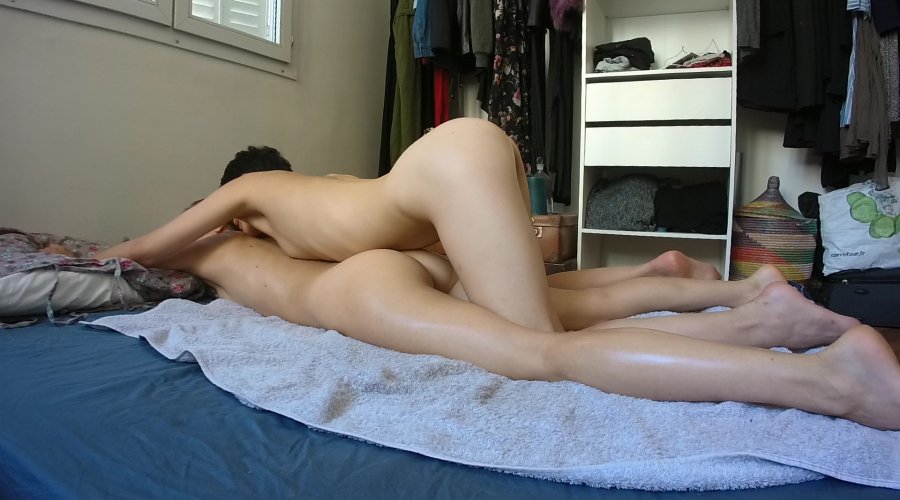 Ersties.com – Intimate Moments with Yumi and June
22 March 2021
Yumi and June welcome you to their French massage afternoon! As an experienced masseuse, Yumi wants to spoil her friend's body in every way possible – with hands, body and tongue. A very intense Intimate Moment!
A massage is a very intimate way of connecting with someone, being able to touch every part of the body and give the gift of relaxation. Maybe that is why French girls Yumi and June chose this theme for their first Intimate Moment shoot, and we are very happy about that! From tender and relaxing touches to very intense reactions, this erotic massage wants you to experience it yourself!
Yumi is 25 years old and studies philosophy in Paris. Next to going out with friends, she likes to give massages to get to know other people in a different and intimate way. Because it gives her a very erotic feeling (and you too, after watching this shoot), Yumi asked her gorgeous friend June to experience it with her.
For 23-year-old Frenchwoman June, soft and sensual intimacy was never really a thing. BDSM and rough sex in general is when she has the most fun. That's why the Parisian is a little bit nervous of what Yumi has planned but we are sure that after this shoot June will be a satisfied believer in massages!