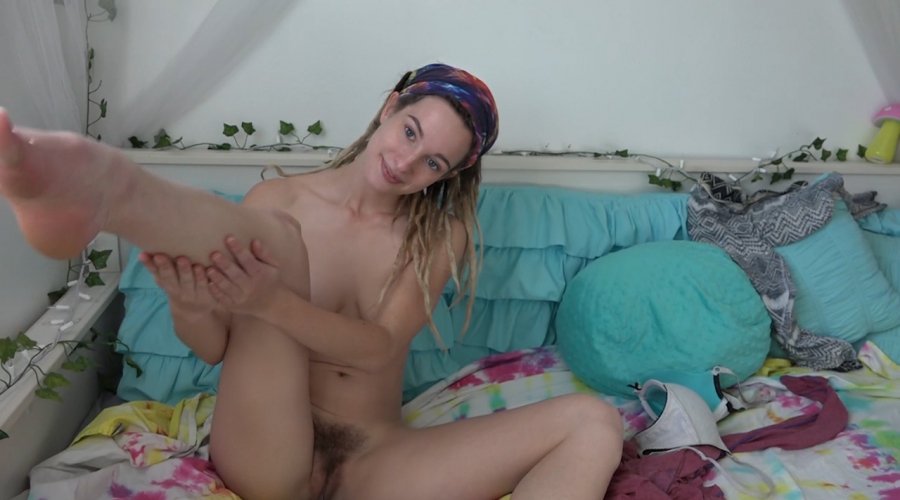 Ersties.com – Intimate Moments with Maren
13 March 2021
For her first solo shoot with us, 25-year-old Maren from Colorado invited us into her bedroom for a very private shoot… one where she can choose whatever she wants us to see. As part of our Intimate Moments series the cute American is ready, not just to show how cute she is, but to also show us she is a lot naughtier than you may think!
Maren is the definition of a hippie – an art, travel and nature loving girl that likes to be surrounded by her pets. Her free spirit and all natural body is simply irresistible. And all this in one Ersties shoot…
Don't wait too long and just press play to see hair, boobs shaking, a very wet pussy and intense orgasms that Maren enjoys as much as you will.