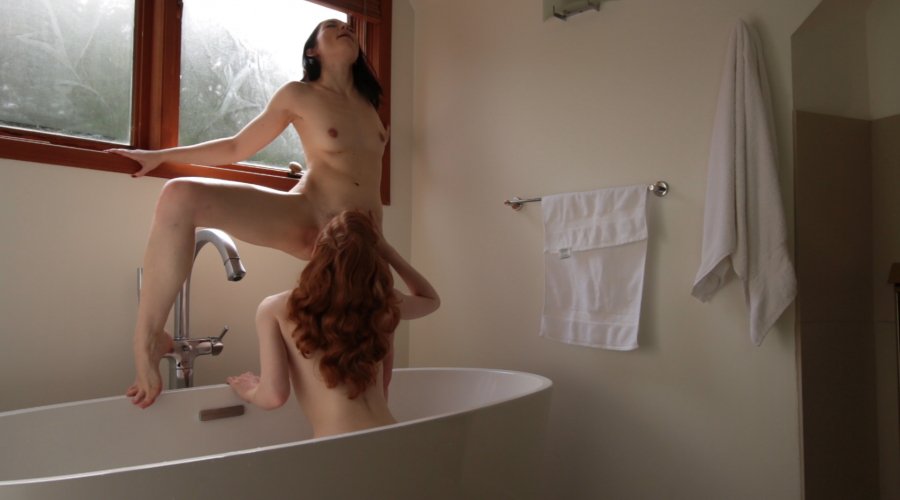 Ersties.com: Intimate Moments with Luna R. & Domino
12 March 2021
Domino is a familiar face here at Ersties and for her next shoot she asked her gorgeous friend Luna to join her for her first girl-girl experience in front of the camera. Both ladies share the love of food, as well as sexy bodies and great orgasms!
When Ersties Girl Domino from Belgium had the idea to ask her gorgeous friend Luna to shoot a hot and steamy video for us, we were so excited! It's one for our Intimate Moments series, where we can see what the girls love to show – Luna's first girl-girl shoot!
Currently Domino and Luna are travelling together through Canada and are enjoying eating poutine, going shopping and spending time like friends simply do… tasting each other's pussies, grabbing each other's asses and just kissing. There is nothing wrong about that!
Ginger-haired Luna from England admits that this wonderful and hot shoot is her first one with a girl. And we don't know how it can get any hotter! There is not much more to add, other than to say: go and watch it yourself!